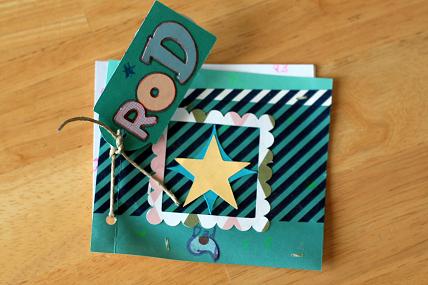 For Father's Day this year, make Dad an IOU coupon book, blank note pad, or brag book. Here's what you'll need:
MATERIALS
paper bag for covers (Old Navy has colorful paper bags)
printer paper
popsicle stick and an ouchless hairband OR ribbon/twine
glue stick
scissors
patterned paper scraps
paper punches, die cuts, letter stencils, stamps and ink, etc.
INSTRUCTIONS
Cut the computer paper into smaller pieces measuring about 3 3/4″ x 4 3/8″ (cut paper in thirds the long way and in half after that). Cut covers from your paper bag to match and punch 2 holes along the spine and through all layers.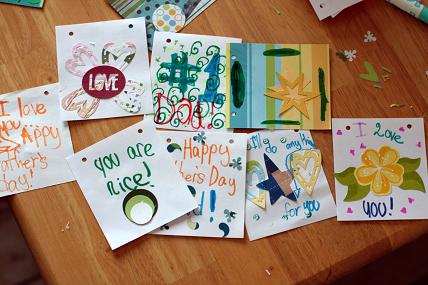 Decorate the inside of the book with nice thoughts, poems, pictures, IOUs, or leave the paper blank for Dad to fill in.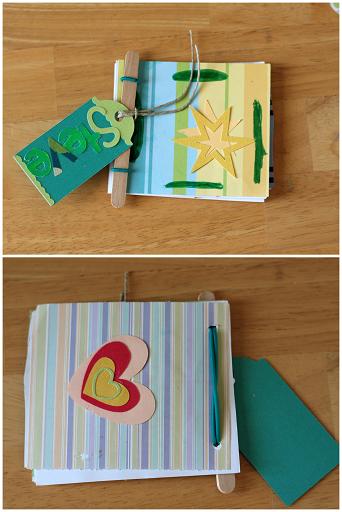 Tie together with string OR put the two ends of an ouchless hairband through the holes so the ends are sticking out the top of the book and put a popsicle stick under the loops to finish.
Dad will love it!