Coming up with fun holiday crafts for my 18 month old son has challenged my creativity, but we found an activity we both enjoyed. Making hand spiders is a great craft for kids of all ages this Halloween.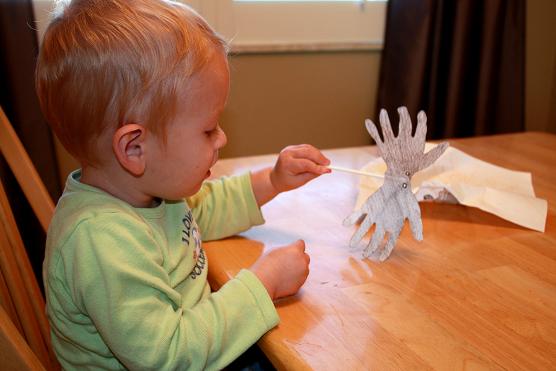 Supplies for Hand Spiders
a hand
cardstock paper
scissors
crayons/markers/colored pencils
a Popsicle or lollipop stick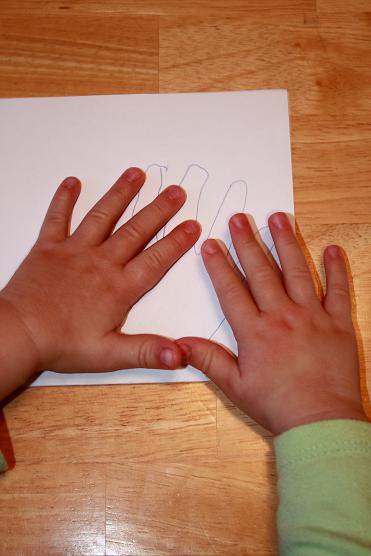 Fold your piece of paper in half and trace your child's hand so his wrist is close to the fold. Cut the hand out, leaving the paper connected at the fold. Open up the hand spider, color it, and tape it to your lollipop/Popsicle stick.
Kids will love making and playing with their hand spiders, and after Halloween, you can make hand butterflies the same way. Have fun making your hand spiders for Halloween this year!