I have heard that potty training is quite a project. We haven't quite gotten there, me and Joel, but I look forward to reaching that milestone someday.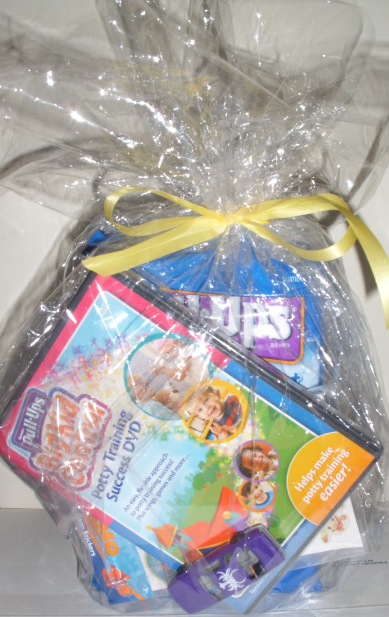 To help you out with this daunting task, Huggies is giving away a Potty Training Success Package, complete with a package of Huggies Pull-Ups, a Big Kid Central DVD, and a special reward for your child.
Potty training is an important step for a child, and 2 lucky winners will receive these great Huggies products to help make potty training a success! Good luck to all of you potty trainers out there!
_________________________________________________________
Blog Giveaway Guidelines:
1. You have 5 days to enter this blog giveaway, until midnight PST on Sunday, August 3, 2008.
2. You must make a single comment on this post to enter.
3. You can earn 3 additional entries by blogging about this giveaway. You must include a link to Vanilla Joy in your blog post. Email me at contest[at]vanillajoy[dot]com to get your entries recorded.
4. Anonymous comments will be ignored/removed.
5. One entry per person via commenting, please.
6. The winner will be randomly picked and announced in a new post on Monday morning.
If you have a product you would like Vanilla Joy to review and giveaway, email me at kelsey [at] vanillajoy [dot] com. Thanks!