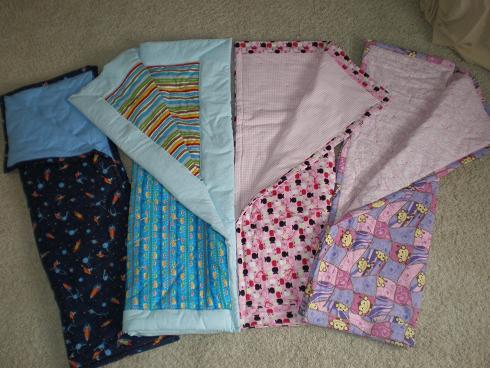 I finished several more quilts to donate and since they're off to wherever they're going, I kind of miss them. Blankets and quilts are one of my favorite things; I know I feel more secure and content when I'm wrapped up in a soft and warm blanket. I hope these quilts bring some children somewhere those same feelings of security and contentment. They were definitely made with love!
Anyway, allow me to indulge myself and show them off to you. I had a great time making them. This project has really given me a sense of purpose in my life. I have felt happier while doing this service project, which has taught me once again that true joy and happiness is always a product of selflessness.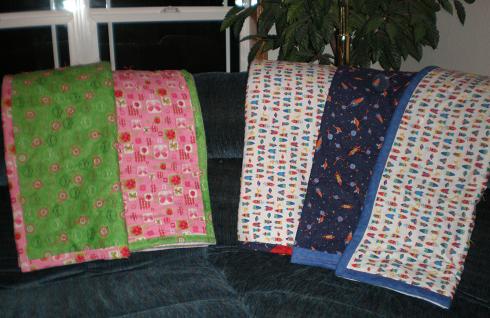 You might notice that the helicopter print from my first post about the quilts isn't here as a quilt. I decided that the helicopters were a little too war like. I asked the humanitarian aid office and they said not using that print was probably a good idea, so I made my husband some pajama pants instead!
In the three weeks we were visiting my parents over Christmas I finished 9 quilts and I have the fabric cut and pieced for 11 more. My mom gave me some old blankets that I'm going to use for batting, so I'm recycling reusing at the same time!
Like I said, this project has been rewarding. I find sewing to be a highly therapeutic activity and I look forward to the time I will put into finishing the rest of them. I also look forward to Black Friday 2008 so I can get more fabric and start all over again!