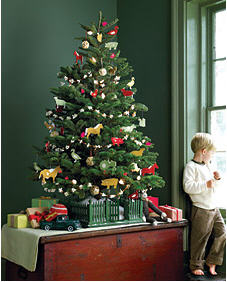 If you haven't already, today would be a good day to put up the Christmas tree! Once the tree is up, the Christmas spirit spreads like crazy. Let the festivities begin! Oh, and don't forget the Christmas music!
[photo from marthastewart.com]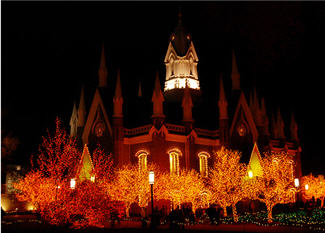 Put up Christmas lights on the outside of your house. String them around windows, eaves, doorways, bushes, trees…the more the merrier! After the lights are up drink hot chocolate together to warm your hands and insides.
[photo from flickr]