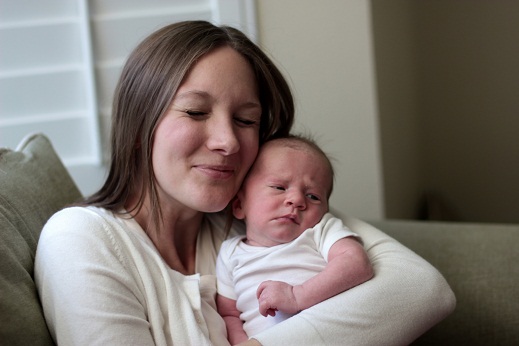 Baby Linus is growing like a weed and he's doing so great! He, Gus, and Elliot are keeping me very busy so I haven't been able to blog as much, but that's ok. There's a season for all things, right? And I'm a stay-at-home-mom for a reason…
We're having rough nights still, but we do have a good one just often enough to keep me from going completely nuts. But he's just so precious, we love him to bits!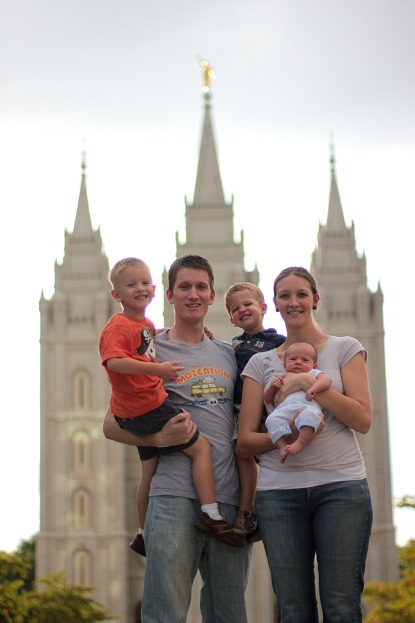 Our family also celebrated our 7th birthday in September! Boyd and I were married 7 years ago in the LDS Salt Lake City temple you see behind us and, like any couple, we've had our challenges but life is good and we're happy. With three children! I can hardly believe it…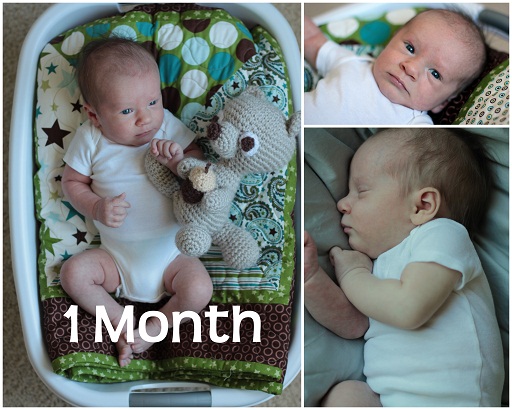 And Linus is already 1 month old! Plus a week or two by now… He continues to be fussy but he's getting better and he's starting to look less newbornish and more like a real baby. I think he's getting pretty darn cute…
That's what's new with us…what's new with you?!?