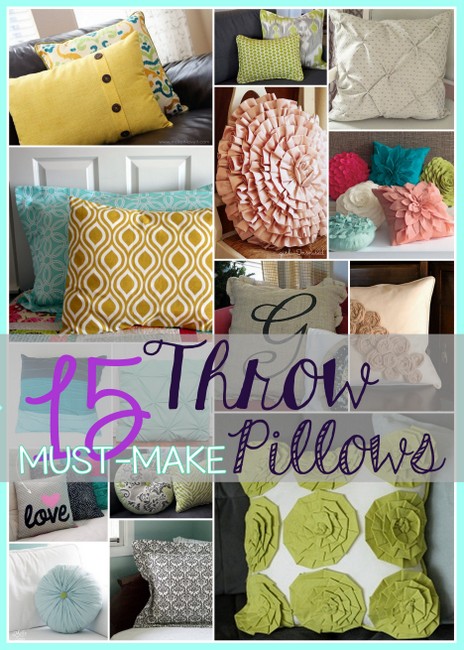 Bed pillows, throw pillows, flower pillows, word pillows…PILLOWS PILLOWS PILLOWS!!! I kind of love them. Here are 15 beauties for your spring decor freshening (surely you're doing it too…) for which new pillows are a must:

I just made new shams for my bed and I am now motivated to make my bed every day. It's a small miracle but a freshly bed made with new pillows just makes my day go a little better.

This Rosette Pillow I made years ago is still my favorite. I ought to make a dozen more.