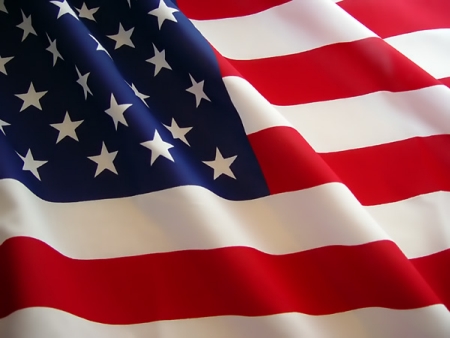 Happy 4th, everyone. I think Independence Day is one of my favorite holidays – it's in the summer, there are fireworks and candy and parades, pancake breakfasts, BBQ dinners – aren't these some of the great things about America? Hmm-mmm.
I've been thinking about our 4th of July traditions, getting ready to celebrate, and I wanted to share mine and get some ideas from you for next year. I am constantly on the lookout for fun family traditions to add to our repertoire because I LOVE TRADITIONS!
When I was growing up, we had a 4th of July pancake breakfast out in the backyard with my parents, 5 siblings, and grandparents. We had a large and beautiful backyard with a little creek just behind our house, and I remember smelling the fresh morning air and feeling happy and content with my family all around. I remember feeling the excitement of the day – the upcoming parade, family baseball game, and fireworks accompanied by homemade popcorn with way too much butter salt.
My mom would occasionally teach us a new patriotic song around the 4th of July. The one I remember best is There's Only One America, and I still catch myself singing that song at random times throughout the year. Singing songs together is a great way to celebrate any holiday!
I grew up in a small town across the street from my church and a big parking lot. The parade started right by my house, so every 4th I would wake up really early to the sound of horse hooves clacking on the streets and people bustling around, getting ready to make their appearance on Main Street.
I don't know why, but I'm getting all blubbery just thinking about this! Maybe because so much has changed since then, almost all good, but that time of my life is gone and I can't ever have it back. That's why traditions are so important – people need happy memories to look back on and draw from and recreate in their own families.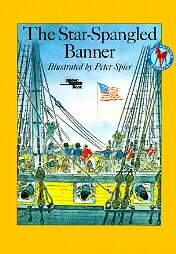 As an adult now with my own family we have started a few of our own traditions. We attend a hot air balloon festival each 4th of July, followed by the parade. Then we usually BBQ with friends. Another one I'm going to add this year is reading my favorite patriotic book, The Star-Spangled Banner, by Peter Spier. As you might guess, the book puts pictures to the words of our National Anthem. The first verse is the most popular and well-known, but the subsequent 3 verses are just as powerful and poetic.
I want my family to appreciate and love our country and the principles on which it was founded, so part of our tradition is to think and talk about the founding of our country and give thanks for the people who made it happen. God bless America!
I would love to hear your Independence Day family traditions, so please share!