I'm sad to announce that today is the last day of Vanilla Joy's giveaway. We do still have two other giveaways going on, so be sure to sign up for those after you're finished with this one. And for those who REALLY want to win, you can still blog about the giveaways to earn extra entries. Thanks for all your comments – I wish everyone could win something!
Check out today's prizes:
1. A $25 gift certificate at Scribble It.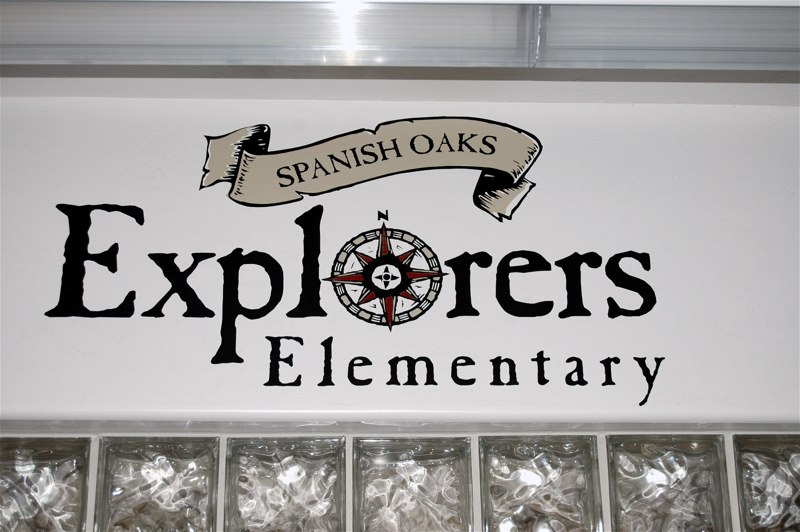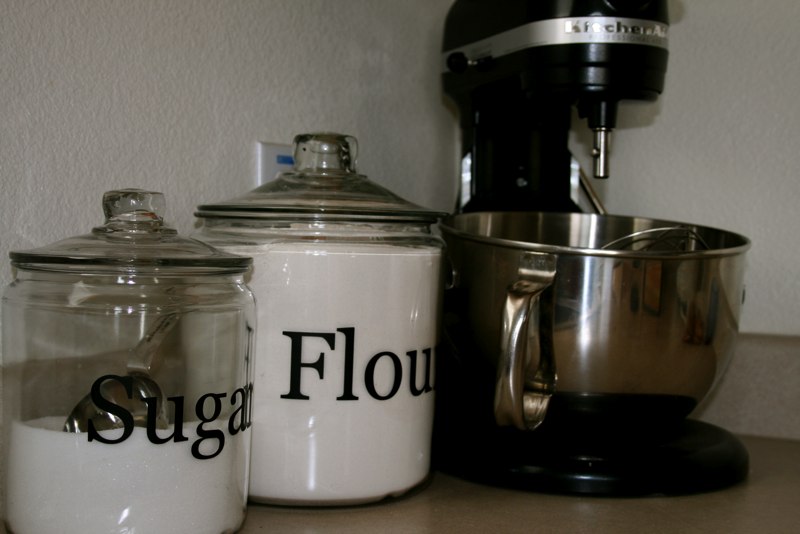 Vinyl lettering is a relatively new phenomenon, at least to me, and I love it! I love how you can do anything and put it anywhere – it sticks to everything, wood, glass, walls, plastic, ANYTHING!!!
Scribble It is one of my favorite vinyl lettering sources. I saw them at a local art show, and the first thing I noticed was that their vinyl was artistic and original. They have some beautiful vinyl wall art, new designs that are unique to Scribble It like birds, owls, flowers and vines, butterflies, and they all come in various sizes to suit any end use. They also have vinyl vintage wall art, things like silverware, mirrors, chandeliers, dress forms, clocks, shelves, and candlesticks.
The two designs above caught my eye – they do brilliant custom work for businesses logos. Don't you just love that Elementary school logo? They also do vinyl labels for things in the kitchen, bathroom, and garage. I love labeling things – it makes me feel so organized.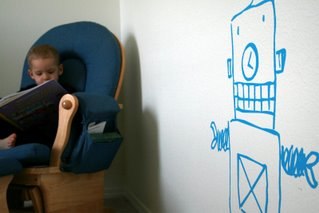 They also do fun designs for children's rooms. Basically they can do anything. Those people are artistic and creative to boot.
I think their vinyl children's designs, decals, embellishments, and wall art set them apart from other vinyl lettering businesses, but they also do the standard sayings and quotes. Scribble It has tons of examples and ideas for you to choose from, or you can come up with your own idea and they'll whip it up just for you.
To sum up, they can create anything for you in any one of 19 vibrant and beautiful vinyl colors and in any font and size you want. They have a photo gallery where you can get ideas, and their prices are very reasonable.
Thanks Scribble It! And good luck to our winner – this is going to be another difficult decision.
2. Winner's choice of any one item from Simply Polished.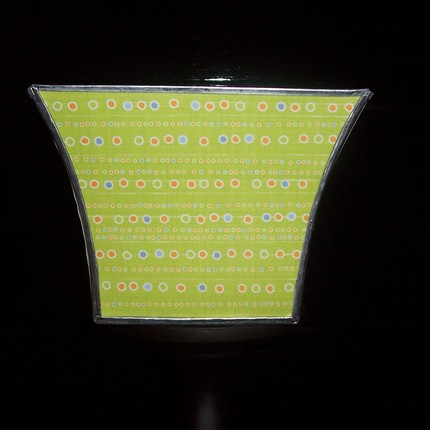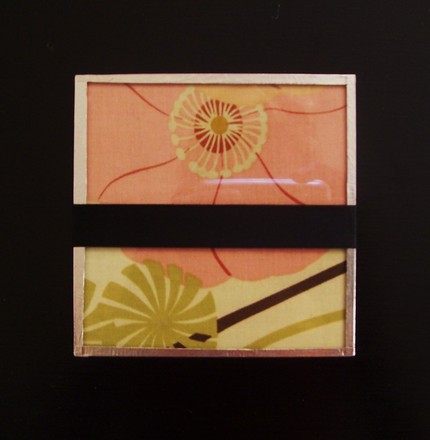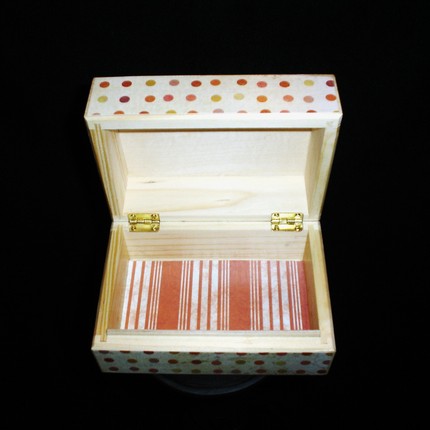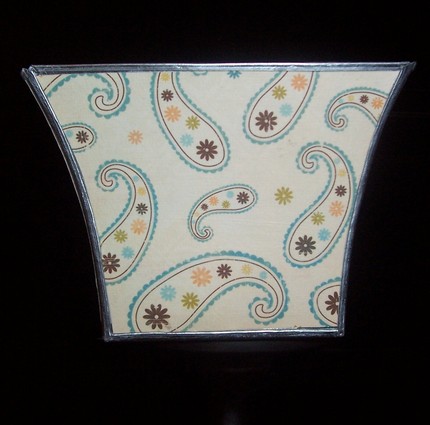 Heather, creator of Simply Polished, has a store full of organizational and decorative treasures. Her decorative storage containers are both beautiful and functional! As you know, I love getting organized, and any product that helps me do that while adding decoration at the same time is my best friend. Getting organized is a perpetual process, and these little storage containers are great solutions for controlling your clutter without having to hide it in a closet.
Simply Polished offers metal and wooden decorative storage containers. She has the wooden boxes available in many different shapes and colors, and the metal ones come in 10 different beautiful designs. Her containers are great for use in bathrooms, kitchens, for receipts, miscellaneous clothing items, craft supplies, books, photos, coupons – you name it! The metal containers measure 8.5L x 6.5W x 5H.
Besides decorative storage containers, Simply Polished has magnet boards, magnets, and coasters in several fun and funky designs. Her store is full of great stuff, so be sure to check it out and be thinking about what you would like to win most!
Thanks, Simply Polished!
3. Winner's choice of any 2 original art prints from Fall Down Tree.
Have you ever seen any children's art that you like as much as this? I definitely have not. Once again, I found Fall Down Tree at a local art show, and I wanted to buy one of everything.
Adam Record, artist and mastermind of aforementioned children's art, has an etsy shop full of fun and whimsical children's art prints. He does robots, cars, nursery rhyme characters, zoo animals, and more that is so precious and fun and colorful and child-like! Looking at his stuff makes me want to have lots of children (and bedrooms for those children) so I can have space for all of his art.
The two sets above of the zoo animals and nursery rhymes are some of my favorites. Each one is 10×10 and printed on ultra-premium quality semi-gloss paper, and he'll even frame your prints for you. You can buy any of these individually, but I'm glad he sells them in sets now too because you really do have to have them all. He also gives fun names to his prints – the animals are E L Phunt, G Raff, Ali Gater, Z Bro, and B. Vurr. I also love the 4 in The Nursery Rhyme set – do you recognize all of the stories?
Adam has tons of other stuff, so there's really something for everyone. You'll have so much fun browsing through his store! And he posts new work on his blog, so check there too.
The winner of today's giveaway has some tough choices to make. Have fun picking out your prizes and giving your house a fresh look. Thanks Scribble It, Simply Polished, and Fall Down Tree!
_________________________________________________________
Blog Giveaway Guidelines:
1. You have 3 days to enter this blog giveaway, until midnight PST on Wednesday, July 9th.
2. You must make a single comment on this post to enter. To learn how to earn additional entries for each contest, click here.
3. Anonymous comments will be ignored/removed.
4. One entry per person via commenting, please.
5. The winner will be randomly picked and announced in a new post on Wednesday morning.
If you have a product you would like Vanilla Joy to review and giveaway, email me at kelsey [at] vanillajoy [dot] com. Thanks!