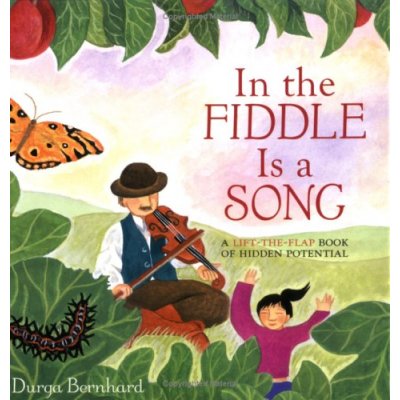 This is a great lift-the-flap book by Durga Bernhard called In the Fiddle Is a Song that talks about how things often have hidden potential, and that almost everything has the opportunity to become something different and better. This book teaches that everything great started out as something small and normal, a great lesson for kids.
For example, "In the acorn (lift the flap) is a tree waiting to grow tall," "In the fiddle (lift the flap) is a song waiting to be played," and "In you (lift the flap) is a story waiting to be told."
I had a tingly feeling after I read this book – those are the best kind.