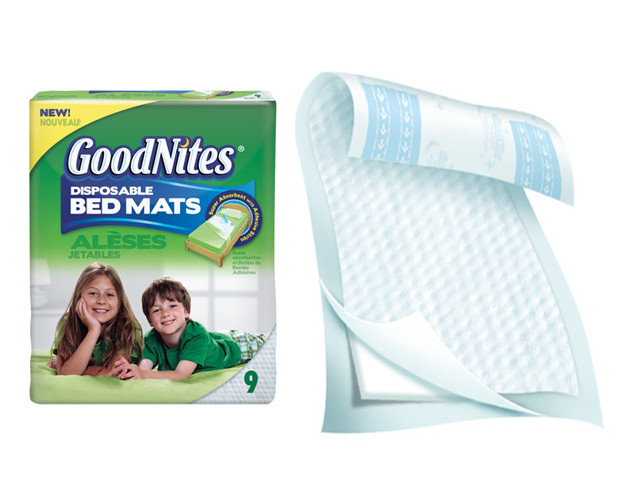 The day I thought would never come has finally come.
We have conquered bedwetting.
And it wasn't actually all that hard. I'm a little mad we didn't get serious about it years ago, but all's well that ends well, right?!?
My potty trained son wet the bed for a few years – potty training and bedwetting are quite different, and that's kind of important to know if you're dealing with this issue.
Bedwetting, or Enuresis, is something a child grows out of naturally. One of our sons wasn't able to stay dry at night when he was first potty trained and continued to wet the bed until just recently, nearly 3 years after he was officially potty trained.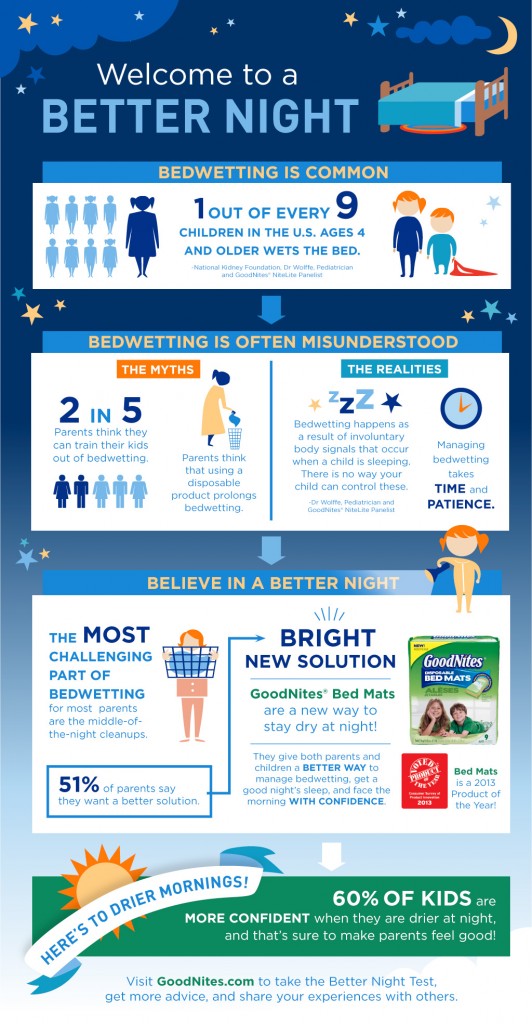 GoodNites bed mats were really what made us think it was time to see if he was ready. They're disposable and very absorbent, so I could handle the inevitable accidents throughout the learning process.
For us, using disposable mats took all the potential conflict, negativity, and frustration out of the situation. The inconvenience and mess is really what gets me frustrated and sometimes angry even though I know bedwetting is not his fault. Not having to worry about stripping the bed and doing a load of laundry first thing in the morning made overcoming bedwetting a very calm, positive, and successful experience.
I wouldn't use any other kind, the GoodNites bed mats exceeded all my expectations and I will use them forever after. If you want to try them out, click here for a coupon and save $2!
Bedwetting is a very common problem, more so among boys, although girls do struggle with it too, and the most important thing is to be encouraging and positive with your child. It's not his fault, it's not something he's doing on purpose, and he can't stay dry at night until his body is ready. Trying to overcome bedwetting before a child is ready won't work and it will just frustrate you and your child.
If your child is struggling with bedwetting and you're sick of doing laundry, try the bed mats! You will love them and never go back.
I wrote this review while participating in a campaign by Mom Central Consulting on behalf of GoodNites. I received product samples to facilitate my review and a promotional item to thank me for my participation.