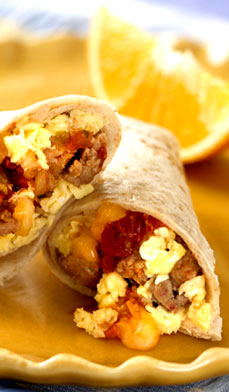 For the last several weeks we've tried something new – Dad makes dinner on Saturday nights!!! This is the best idea I've ever had. He gets to decide what we're having and make it, so I don't have to think about dinner one night a week. He helps with dinner most nights, but it's nice to completely hand it over and get a real break.
We usually do breakfasty things for Saturday dinner, so he's stuck with that theme. We've had breakfast burritos the last two Saturday nights, which is just fine with me.
I highly recommend handing dinner over to Dad at least once a week!