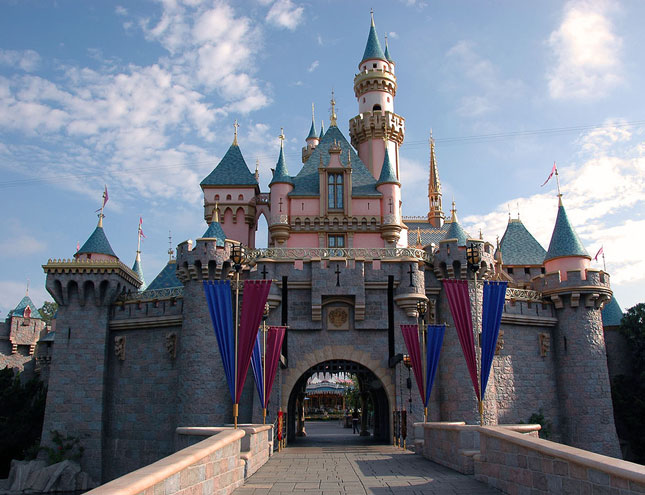 Like I said yesterday, we went to Disneyland last week and I was surprised at how many people were there in December. I wouldn't say December is a bad time to go, but November might be better. It was more crowded and colder than I expected.
Anyway, we were there over a Thursday and Friday. Thursday wasn't too bad, in fact the lines were not bad at all. We waited an average of only about 5 or 10 minutes for the rides. But Friday evening was kind of a nightmare.
Overall the trip was fun but we will be more prepared next time we go. If you're thinking about going, here's some Disneyland advice.
Go to Fantasmic. It's AMAZING.
Rent a stroller if you have young children. It's $10 a day and as long as you have your receipt you can check your stroller in and out as is convenient for you.
Do as much as possible during the day because evenings are much more crowded and busy.
Go see the Aladdin show at Hollywood Adventure. It's a mini-broadway show that is excellent.
Take advantage of the switch passes.
Get the map of Disneyland and the schedule of shows and character appearances. They also have another map that shows which rides in which "lands" are okay to take infants on. You'll need that if you have a baby.
Bring plenty of snacks and water. Food is really expensive and not all that good.
If you have kids with you, try to go to the adult rides first because the lines get longer as the day wears on.
Bring your camera and take lots of pictures!
Have FUN!!!