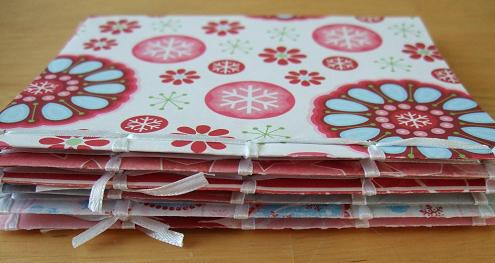 I am a church youth leader for young women ages 14 and 15. I taught the lesson at church this last Sunday and as part of my lesson I gave them these little soft cover Japanese stab books to use as journals to record their thoughts and feelings about their membership in our church.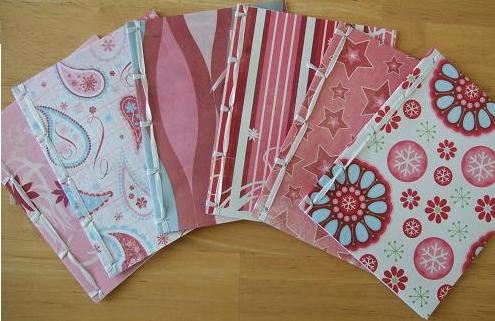 My husband helped me make these and it only took us about an hour – they are so fast and easy and versatile. I used scrapbooking paper for the covers and ribbon to sew them. I am so pleased with how they turned out, and I'm pretty sure the girls loved them!
Like I said in the other post about Japanese stab books, if you want to learn how to make these, sign up below and I'll notify you when this tutorial and others are up and running.
OR, if you want to buy a set of these, visit my Etsy store.