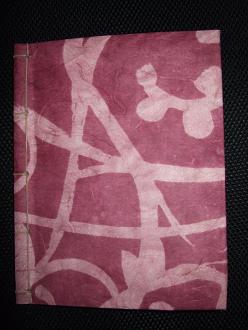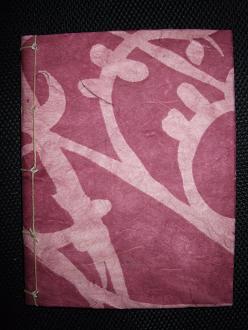 front                                         back
I made this Japanese stab book for my friend as a bridal shower gift – not as racy as a typical bridal shower gift, but still romantic and weddingy since I'm going to tell her it's a book to write down her thoughts and feelings about her wedding day, her love for her new husband to remember when things get rough, and her new life as a married woman.
Books are great gifts for any occasion, and I especially like to give beautiful, blank, handmade books. This book is very simple to make and isn't it beautiful?!? I think so…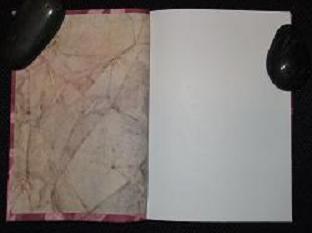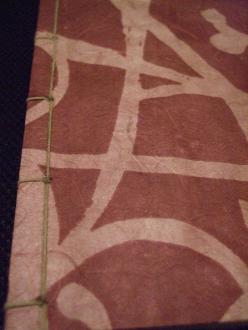 I bought the cover paper at an art supply store and the paste down paper (the inside of the cover, on the left in the picture) I painted/decorated myself using a method called cooked paper.
If you're interested in learning how to make this book or cooked paper, let me know by signing up below and I'll let you know when this tutorial and others are up and running. Cooked paper would be a great family fun activity to do with your kids, so more about that later.
I'm thinking about doing a giveaway with one of these also…is that a good idea? And if you want to buy one, visit my etsy store!