I know you know that I know how important reading to kids is. I've written a handful of posts about my thoughts on reading to kids, but I haven't given you a list of great kid's books. Below are the books that I read every day to my son, Joel, who is 17 months old. He sits on my lap and is so excited every day to read these books, and we usually read all in the first list in one sitting.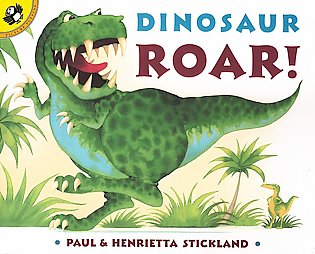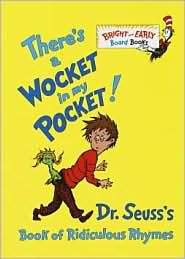 If you haven't been reading to your kids but you want to start now, give them time to build up endurance. Pretty soon they'll be able to sit for 30 or 40 minutes and listen to you read, and they'll beg you to keep going. Here are some great titles to start with:
There's a Wocket in My Pocket by Dr. Seuss
1, 2, 3 to the Zoo by Eric Carle
Five Ugly Monsters by Tedd Arnold
If You Give a Moose a Muffin by Laura Numeroff
Brown Bear, Brown Bear, What Do You See? by Bill Martin
Precious Water by Brigitte Weninger and Anne Moller
Dinosaur Roar! by Paul & Henrietta Stickland
A Dragon in a Wagon by Jane Belk Moncure
Goodnight Moon by Margaret Wise Brown (we read this one before bed)
And here are some others we read frequently.
Are You My Mother? by P.D. Eastman
Is Your Mama a Llama? by Deborah Guarino
Sometimes I Like to Curl Up in a Ball by Vicki Churchill and Charles Fuge
The Napping House by Audrey Wood
There's a Nightmare in My Closet by Mercer Mayer
Does a Cow Say Boo? by Judy Hindley
The Very Hungry Caterpillar by Eric Carle
I also read him other books from the library. At first I was getting tons of books at the library and only reading each one to him once, but then I learned that reading the same books over and over to children is much better for their learning and development. So now I read the same books every day and throw in random ones to try and find new favorites. My son is 17 months old, and he loves these books. Older children will love them too.
The most important thing is to READ, READ, READ. Do it every day, or as close to every day as possible. Reading together with your children is a wonderful and much needed break for them to rest and relax their bodies and exercise their minds.
And here are some past posts about reading:
Learn to Read to Learn to Read to Learn