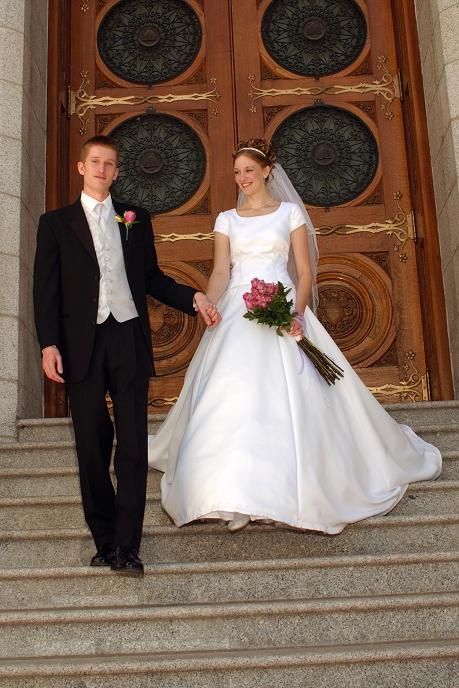 Boyd and I have been married 5 years today. I can't believe it! Here are 5 of my favorite things about him:
He is more supportive of me and my ambitions than I ever thought possible. He is always encouraging me to ask the right questions to figure out how to accomplish what I want. No obstacle is too big for him – he is always coming up with solutions and ways to make things work.
He does everything in his power to make me happy. He gladly takes the kids so I can go to book club and cooking club, he encourages my hobbies, gives me a hug and a kiss every time he leaves or comes home, and is the whole reason I started Vanilla Joy!
He is an involved and wonderful father. He puts Elliot to bed almost every night and wakes up early with him every morning so I can sleep in with Gus.
He is taller than me. We would never have gotten past the first date if he weren't! And he loves me. I'm so glad, because I can be pretty hard to deal with sometimes, even when I'm not pregnant!
He makes me want to be a better and nicer person.
I love you,  Boyd!