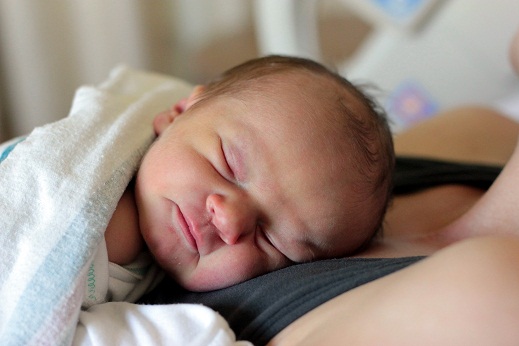 And the waiting is over! Our third son was born Sunday, August 28 at 1:24 pm weighing 7 lbs. 6 oz. (much smaller than I was expecting, not because I was hugely pregnant but because Gus was 8 lbs. 10 oz.).
My labor was super fast (about 6 hours from start to finish). I delivered unmedicated again and labored mostly in a tub which was as nice as possible I suppose…this is my second vaginal delivery and the pushing was not any easier the second time. I wanted and thought I truly was going to die, but I'm gradually feeling less like I got hit by a truck. The aftermath is a rough business, isn't it?
This baby's blog name is Linus and he's doing well. He's very hungry which has been tough because my milk comes in slowly and gradually, but we'll get there.
I'm just glad he's here, is safe and healthy, and that I'm not pregnant anymore!
I'll be taking the next little while off…but don't forget about me! I'll be back as soon as things settle down. 'Til then…