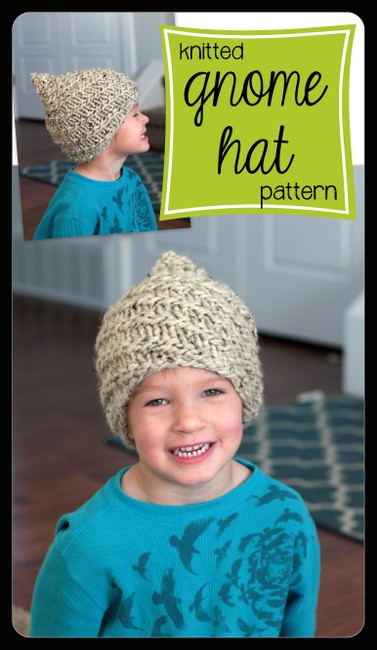 I've been working on making up some of those adorable hat patterns I found on Etsy last week.
The Gnome Hat was one of my first – it's so easy and fast since it's knitted with bulky yarn and large needles. I LOVE patterns like this – I knit the whole thing in an evening, probably in just over an hour.
And it's so cute with that pointy little top!
The pattern was very easy to follow and definitely a hat I'll be making again!