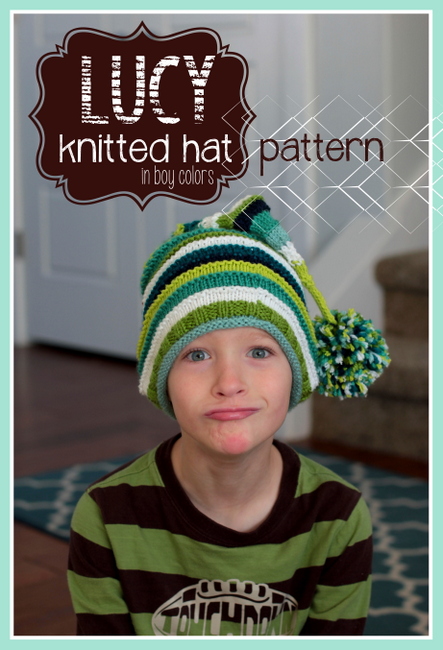 I am still knitting like crazy. It's such a great winter pasttime, I'm totally loving it AND all my favorite new patterns, especially this Lucy hat.
The shop is called Fiddlestyx Studios and she makes this hat up in "girl" colors but I loved it for a boy hat with all the texture and randomness. Blues and greens are my favorite colors, if you've been around my blog for long you'll know that… I can't get outside my blue/green box.
This a great pattern for boy or girl and a great way to use up some small bits of leftover yarn. The pattern specifies sport weight yarn but I used worsted weight and a slightly smaller needle and it worked beautifully. The  fit is perfect and it's such a fun hat with that cute pompom on the end!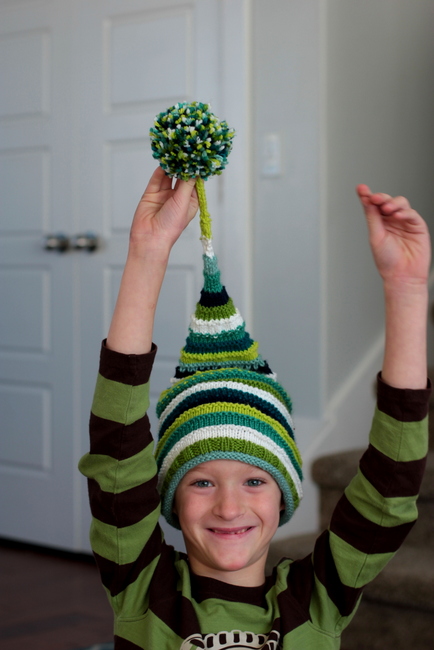 A silly boy loves a silly hat.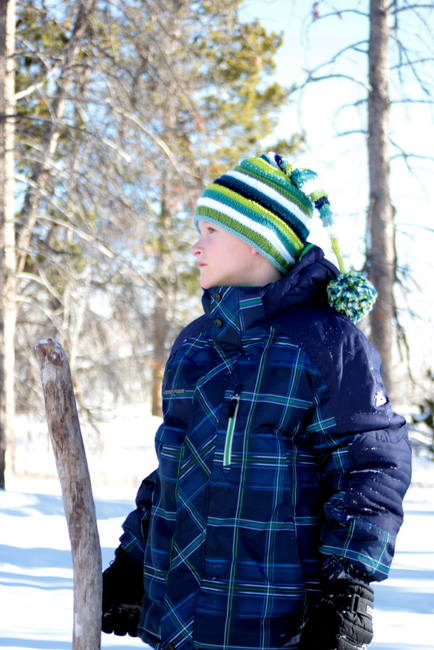 We spent a week at a cabin in the mountains between Christmas and New Year's and this hat kept this boy's ears nice and toasty warm.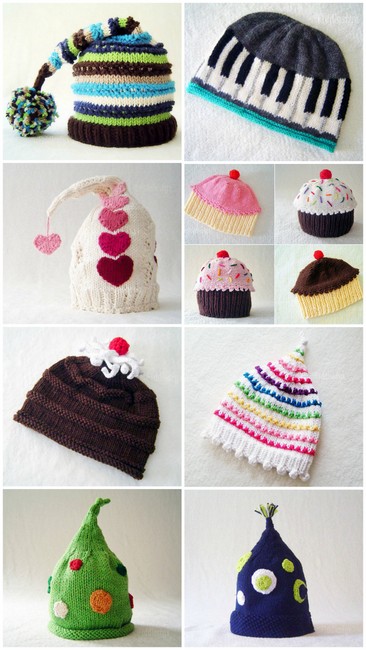 FiddleStyx is a great little shop with bunches of adorable patterns. These are some of my favorites – what are yours???