I'm really into my craft projects right now. I've been hitting the blogging jackpot lately with all these awesome creative people's blogs to give me ideas! I found some cool stuff the other day that I'm definitely going to try.
One idea that I really like (and can't remember where I read about ) is to frame and display 5 or 6 pieces of extra adorable scrapbooking paper. This would work really well for a child's room but also a general living space or adult bedroom too.
I love reading the blog of Jessica Jones called How About Orange. A few days ago she wrote about "Things to Make with Fabric." One of the links in that post was to a page on Martha's website teaching how to make painted fabric silhouettes to use as wall art.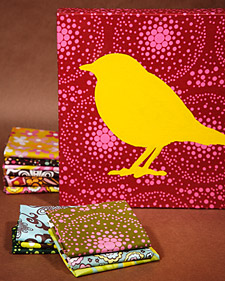 I don't care for this exact design, but the idea is great! I want to do this in my son's room – cover a piece of canvas with fabric and then cut out a design with a coordinating fabric and sew it on.
Morgan Moore (I talked about her monogramming pajamas idea yesterday) also makes great appliqués that are SOOOO ADORABLE – you can buy them here. An appliqué or monogram could transform anything from simple to smashing!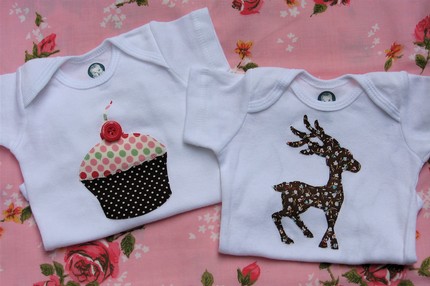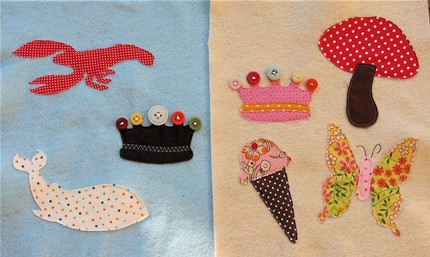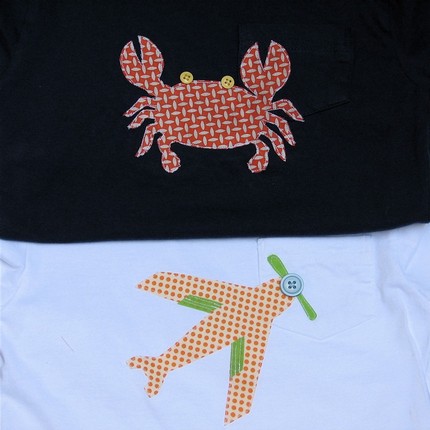 I made this book bag a few months ago and I sewed on a little design of my own creation. I'm going to make another bag using jcaroline's hobo bag pattern and add a fabric appliqué to it.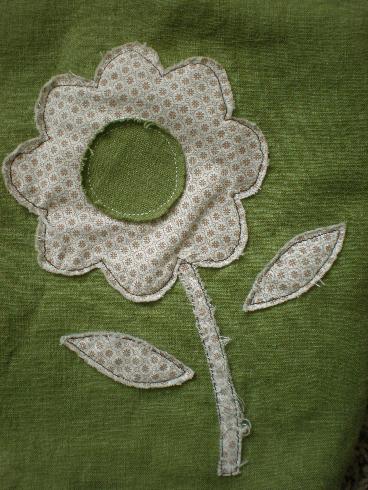 So many projects, so little time!!!