A few months ago I ran into some blogs that talked about monogramming kids clothing, and I fell in love. I wanted to applique and monogram some things for my son, but just couldn't find the time. It's been in the back of my mind for a while, so when I saw Personality Plus Boutique's booth at a local craft fair, I was really impressed.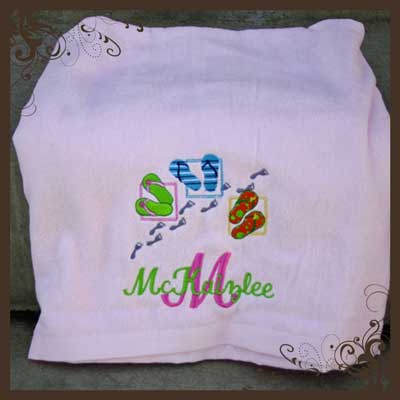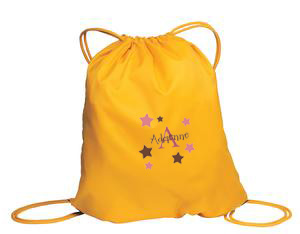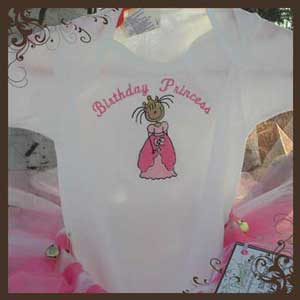 They had tons of cute stuff on display like embroidered personalized onesies, burp cloths, baby hooded towels, full sized towels, blankets, bags, and more. And the designs were very detailed and professional looking. There were several booths that had hand decorated onesies, but Personality Plus had the highest quality merchandise by far.
All of her designs are customized to the client – you get to choose designs, colors, words, everything. Or, if that is too much for you, she has gobs of adorable samples to choose from.
Monogramming and applique/embroidery has always been something I liked because you can make something individualized and personal for your child. There isn't much in a child's life that he or she can really call their own, so I think it's healthy and fun for kids to see their names on things, giving them a sense of ownership and responsibility over their belongings. I also love the idea of making items individualized to children because I need that kind of clear cut reminder as to what stuff belongs to who.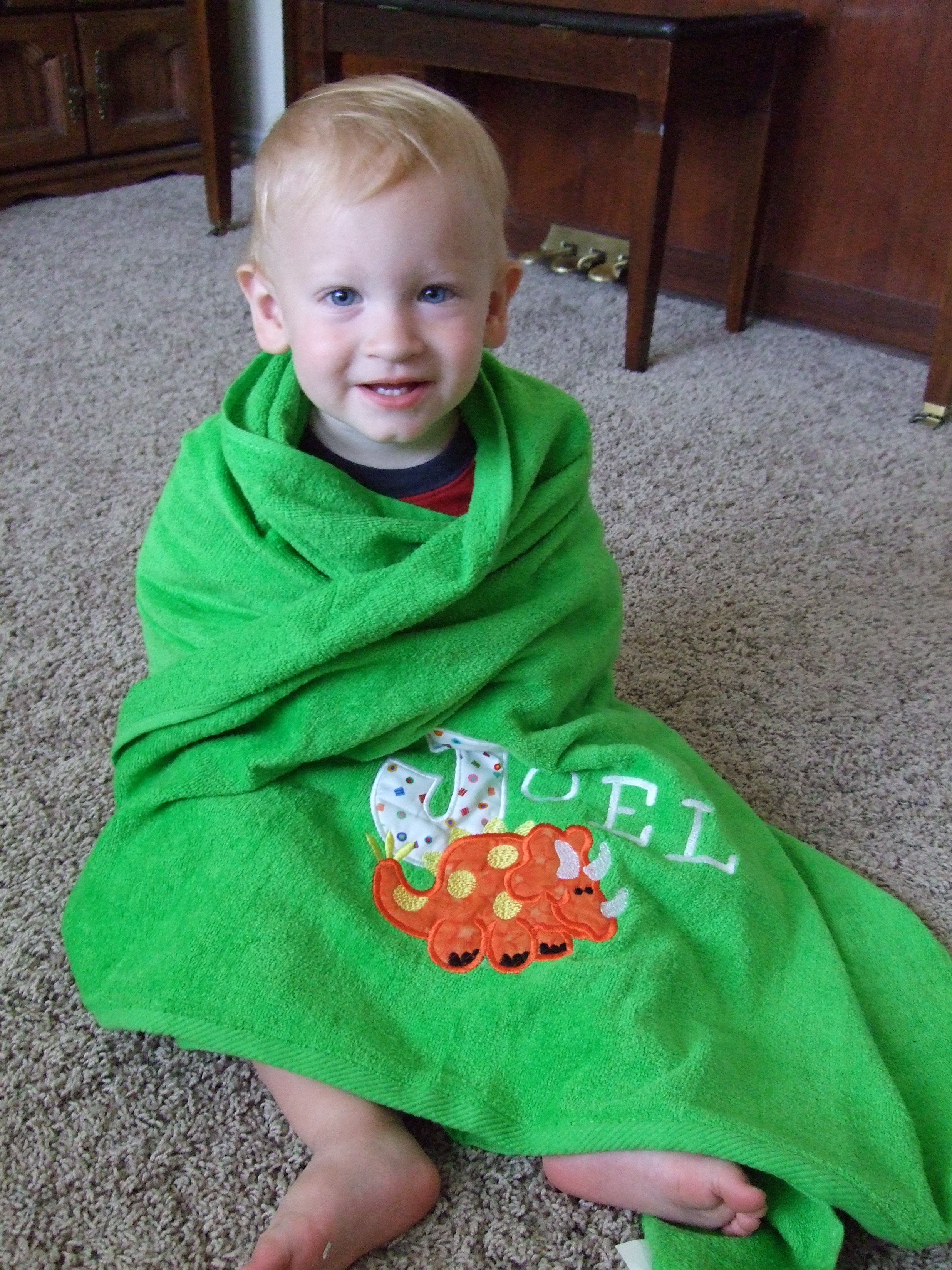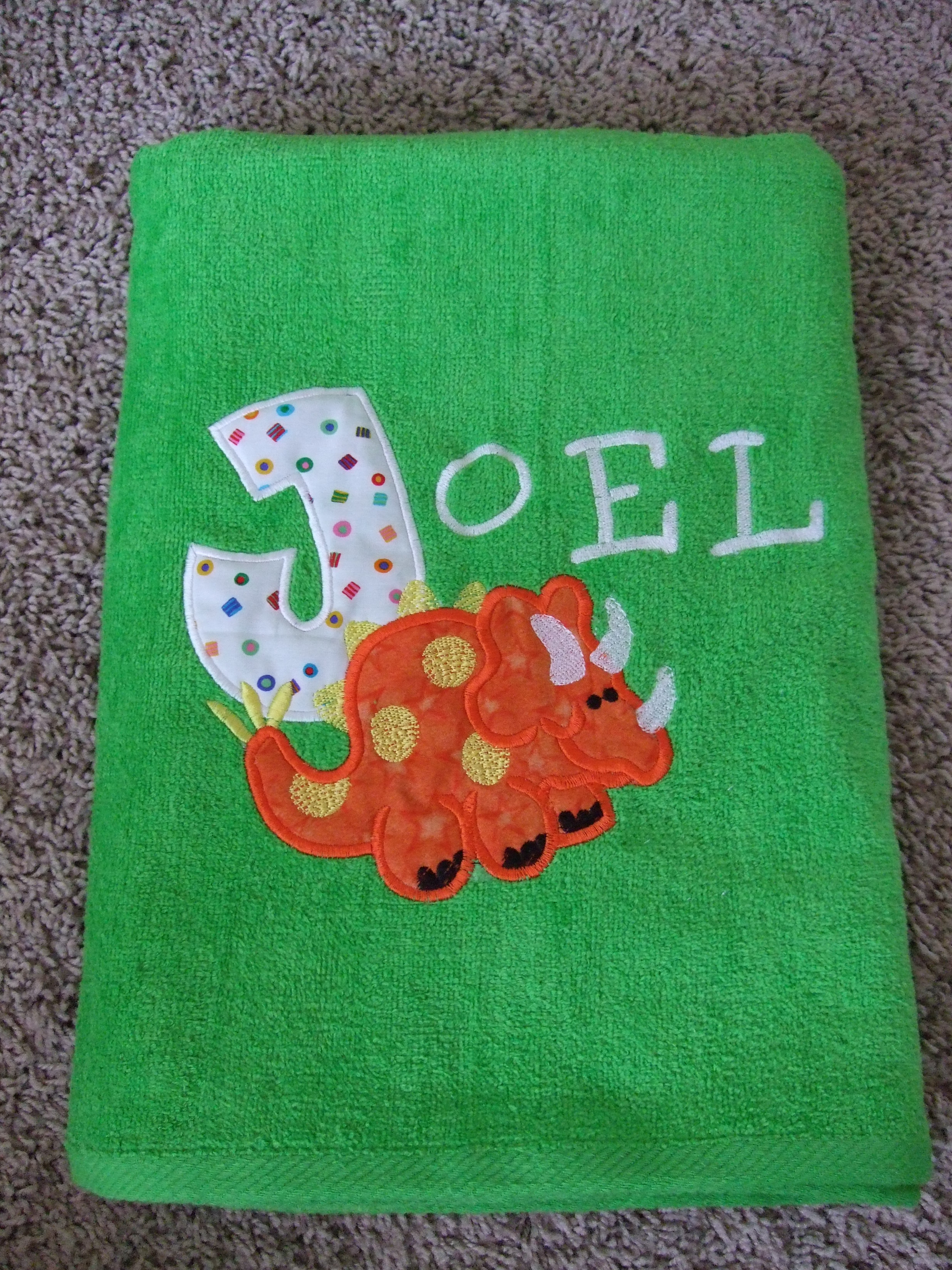 Since Joel's birth, I've decided I want to give my kids names that each start with a different letter so we can use that letter to identify ownership. I remember when I was growing up never knowing which towel in the bathroom was "mine" and I didn't want to be using my yucky brother's! I think this is why I ordered a towel for Joel with his name and a little picture on it. The towel is in his assigned color (green) and also has his name, so there will be no question as to who the towel belongs to.
Personality Plus did a great job on our towel – it's very high quality and the design is adorable. I will definitely be ordering personalized towels for each of my children as they come.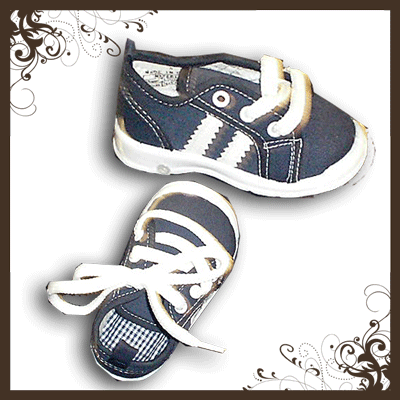 She also sells those adorable squeaky shoes. Squeaky shoes are a fabulous invention – Joel has a pair and he loves wearing them because they make such a fun sound. I love them because I always know where he is. Maybe I won't have to get a leash after all…
Personality Plus is a great source for personalized and many other items. I am so glad I went to that craft fair!