If you remember from my giveaway at the beginning of the month, Hiccup Inc. and Nycole's scrapbooks provided two of the prizes. I love doing giveaways because I find stuff I really love and share it with all of you! I just wanted to remind you all about their fabulous stuff.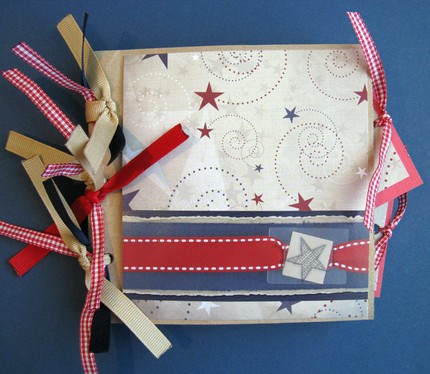 Nycole's Scrapbooks is a little shop with more than just scrapbooks. She does Tic Tac Toe tins and gift tags along with her creative and adorable paper bag books, ring bound books, accordion books, and mini matchbook scrapbooks. I would love to tell you my favorite, but I can't. My top few are her accordion, ring bound, and paper bag books. She is so creative and knows just what to do with all that pretty paper out there – I admire her for that because, although I love it, paper overwhelms me. I just don't know how to use it like Nycole does! You should definitely hop on over to her Etsy shop and check out all her designs. Her stuff is reasonably priced and would make great gifts for any occasion.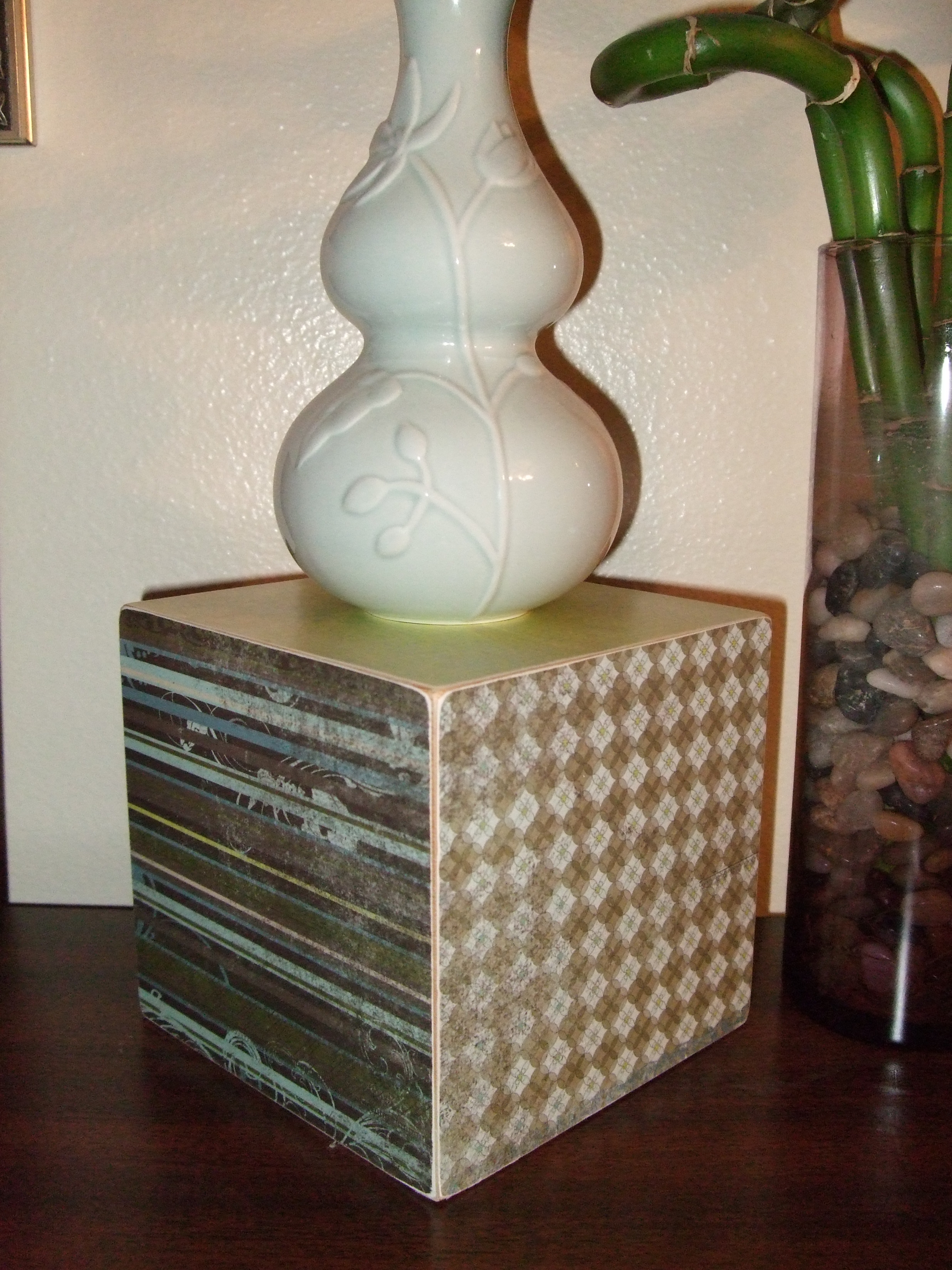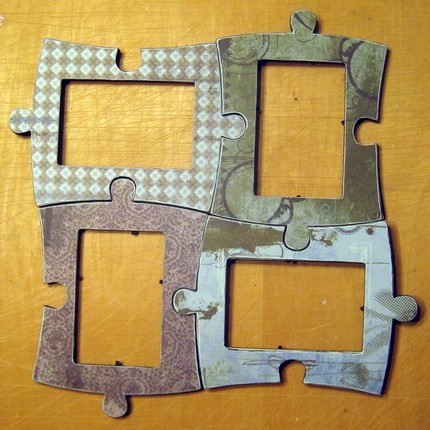 As for Hiccup, I have one of their 6×6 decorative blocks sitting on my bookshelf, adding some much needed color and interest. Each of the 6 sides has a different blue/green themed pattern, so I can flip it around and have a fresh new look. I also put my favorite vase on top to create some height variation. Before my block, my bookshelf was bland and boring, but the simple patterns of the block have really helped spruce up that space.
Hiccup's designs are all so colorful and fun. She does lots of things in wood like jigsaw puzzle picture frames, blocks sets, pull toys, bookends, and they all have beautifully coordinated paper to add color to your space. She sells the ready made products as well as DIY kits so you can be crafty! And, she was on the Martha Stewart show. If Martha likes Hiccup, we know it's good!
Nycole's Scrapbooks and Hiccup Inc. are two more places where I want one of everything! Check them out and share your favorite find with us.