I am feeling very sheepish. Sometimes I post things ahead, and last week I wrote this to remind me of what I wanted to focus on in the spotlight of my new Canon camera: "had for 2 months and only charged battery once." That was not a completed post, I just forgot to finish it before it published. Oops! I appreciate the 5 people who commented and didn't say anything about my mistake, because I'm sure you noticed. Ha!
So what I really wanted to say was a little more polished and in depth that the one sentence I had. I've written about this Canon Rebel XSi before because I just love it so much, and if you're looking for a digital SLR, this is the one you should get. My most recent favorite discovery about this fab camera is that the battery life is super long. Like I said, I've had this camera since the middle of August and I had to charge it for the first time today. The battery has lasted nearly 2 months and I've been using it regularly.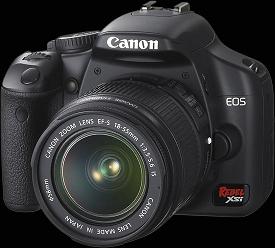 I've had other cameras that have really poor battery life, and there's nothing more infuriating than constantly turning on your camera to find it's dead. So frustrating! You miss some really important and fleeting moments with a poor battery. I definitely don't have to worry about that with my Rebel XSi. The battery meter is always visible on the menu screen so I can always know how much battery life I have left.When you purchase a digital camera, be sure to ask some detailed questions about the battery, unless you buy this camera because you already have the answers. Type and life of your battery is an important feature of a digital camera that you have to think about before making the purchase.
Thanks for being patient with my flightiness – I will try to never publish an unfinished post again!