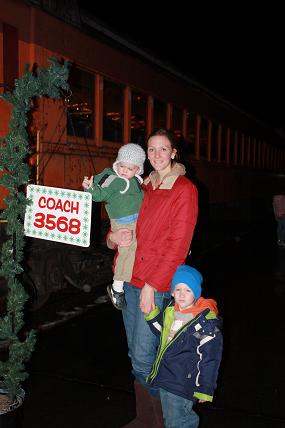 To start out the Christmas season, we all went up to Heber, Utah to ride the North Pole Express!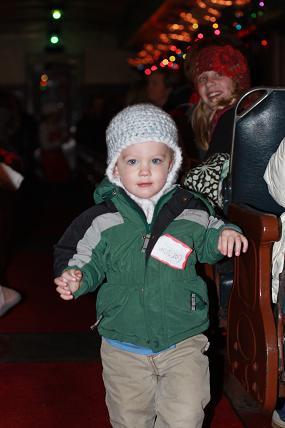 The boys were sooo excited to see Santa in his home town, and were even more excited about the singing, games, hot chocolate, and cookies on the way to the North Pole.
We also got to meet Santa and Mrs. Claus! Mrs. Claus gave us a recipe for Santa's favorite cookies, and we can't wait to make them and share them with our neighbors!
You can go on a magical train ride this Christmas too! Get $5 off coach tickets on December 7, 8, 9, 14, 15 and 16 by calling the train (435-654-5601) and asking for the "Utah Blogger" discount. Mention Vanilla Joy and enjoy a magical and family friendly evening aboard the North Pole Express.
We had so much fun, and the boys can't wait to do it again next year!
{Thanks to the Heber Valley Railroad for sponsoring our ride!}