Glue and tiny pieces of paper are a great combination for a toddler, so this craft from The Arts & Crafts Busy Book by Trish Kuffner was lots of fun! And it's Halloween-ish too…Here's what you'll need to make your tissue paper cat:
glue stick
scissors
tissue paper
cat printable (or you could trace a cat cookie cutter)
I cut up the tissue paper for Elliot and he went to work giving his spooky cat some fur.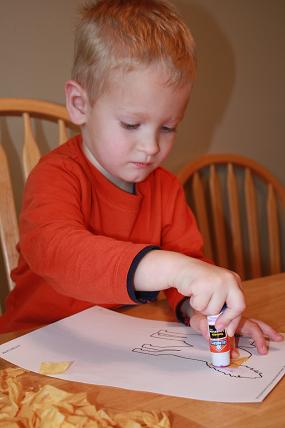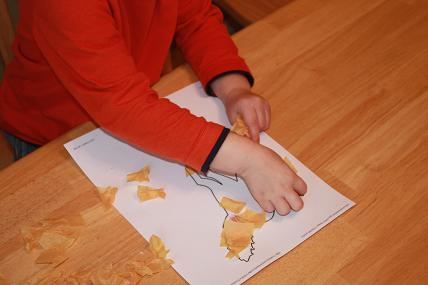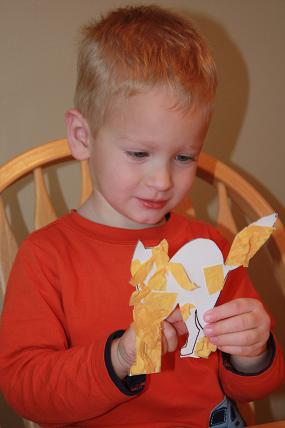 Elliot likes his cats a little patchy I guess…
This is a super easy and fun little activity to get ready for Halloween!!!