My boys both wanted to be Harry Potter for Halloween this year and I wanted to make something they could wear for more than just one night so we thought of a Hogwarts Letterman's type jacket for them.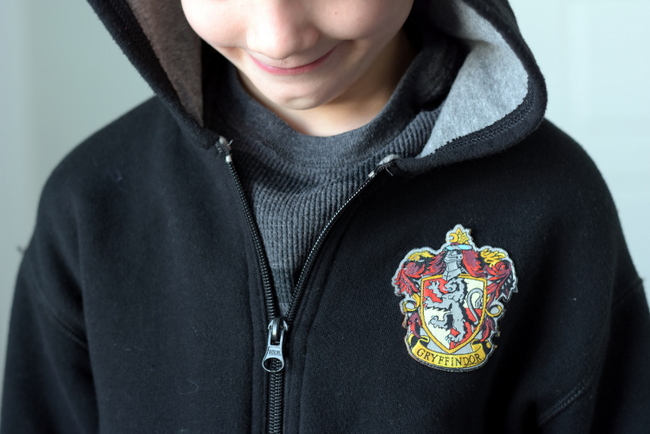 I used:
A cricut to cut out the letters or scissors to do it by hand
Freezer Paper
Fabric Paint
an Iron
Cut the letters (download the Harry Potter font – I found it for free) out of freezer paper – cut on the Cricut with the shiny side down or trace the letters onto the papery side to cut out. You'll need the negative space for the pattern, not the letters so cut out the letters and toss them.
Iron the pattern to the back of the jacket and paint with fabric paint. I did two coats to make it nice and dark.
Sew a Harry Potter patch on the front – voila, all done!
Go Hogwarts!