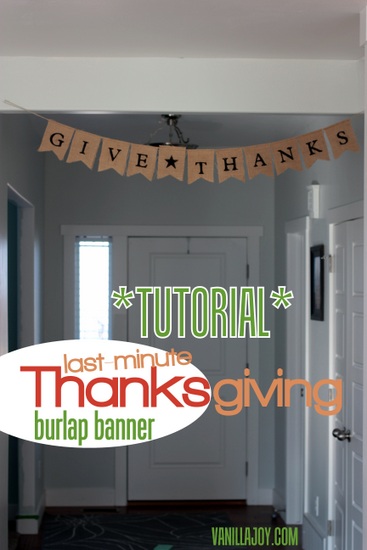 Having Thanksgiving dinner at your house?
A bunting is always cheery and festive!
I love this one with made from burlap and stenciled letters. It's so easy and inexpensive, perfect for a last-minute decoration!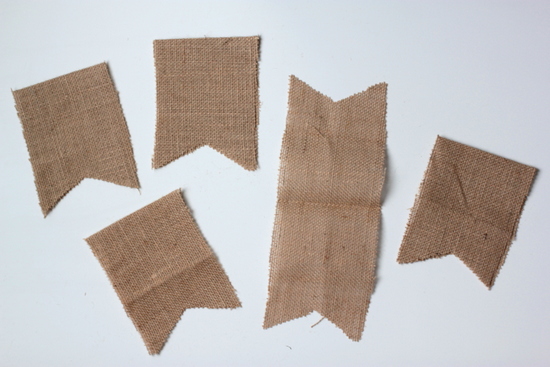 First make a stencil and cut out 11 flags on the fold.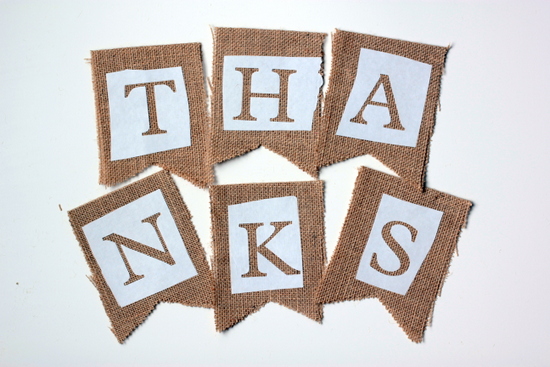 Cut the letters out of freezer paper and press on to the burlap.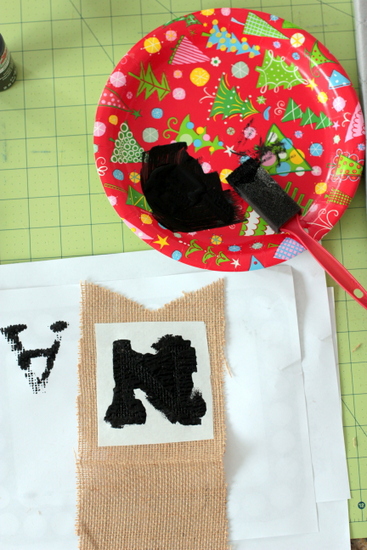 Paint with acrylic craft paint, let dry.
I folded each letter over some twine and sewed close to the twine to attach them all and then hung in my entry way. The freezer paper works like a charm and I actually painted letters on both sides so it's a double sided banner.
HAPPY THANKSGIVING!