Several friends are having babies, so I've been thinking about baby gifts. I think it's nice to give a new mother a little something, even if it's not her first baby! Here's what I've come up with.
1. Trumpette Baby Sock and Tights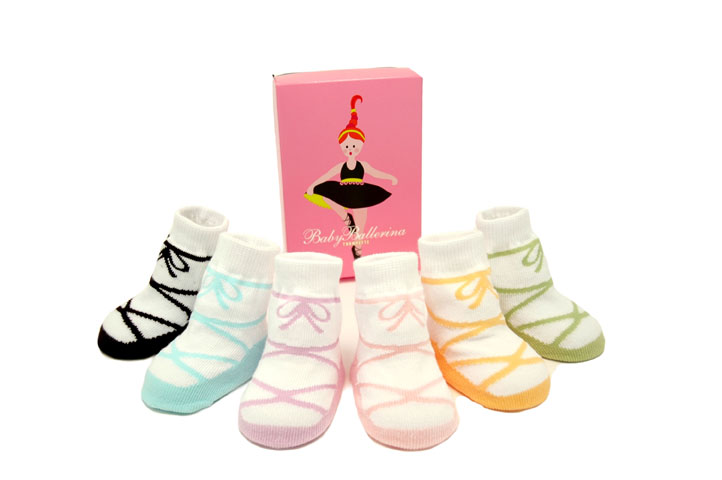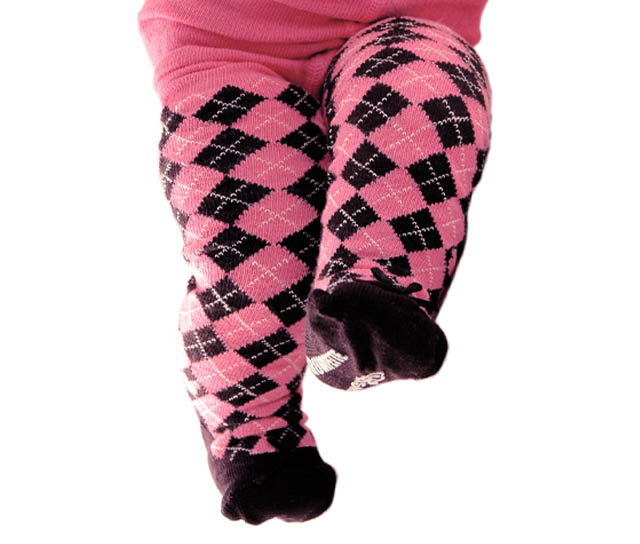 Trumpette has some fabulous products for babies and toddlers – my favorites are the socks and baby tights. My aunt sent Joel some Trumpette socks (Thanks, Aunt Bonnie!) so they have lots of different designs for both boys and girls. I am always impressed when I find cute boy stuff! And the baby tights are for girls, of course – what a cute way to keep baby's legs warm!
2. Personalized Onesies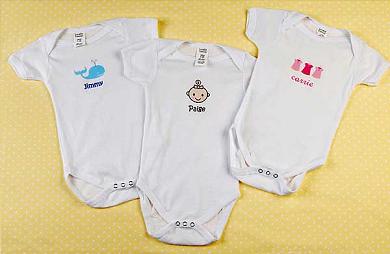 A personalized onesie is a great gift, and this is something you can make yourself or buy. These look embroidered, but you can also draw with fabric markers or do fabric appliques so this gift could be very inexpensive. Hand made things are great gifts!
My sister organized a onesie decorating evening after Joel was born. My whole family (all 5 of my siblings and parents) were here and decorated a onesie for Joel with fabric markers. We got some unique and adorable drawings! Decorating onesies is also a great baby shower game/activity – you can buy fabric markers at any craft store and onesies at Walmart (I recommend the "Baby Connection" brand. They are thicker and more finished looking than the Gerber onesies.)
3. Handmade Burp Cloths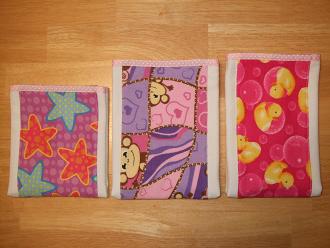 I don't think a new mother can have enough burp cloths – babies spit up so much at first! And just because burp cloths are for catching baby spit up doesn't mean they can't be cute – I just wouldn't spend a fortune on them. Buying embellished burp cloths is pretty expensive, so just make them yourself. It's easy and inexpensive, and if you want to learn how, sign up for the craft newsletter at the bottom of this post, and I'll notify you when my burp cloth tutorial is ready.
So these are a few standards I fall back on when someone I know is having a baby. I haven't ever purchased the Trumpette socks because they're not really in my price range, but it was fun to receive them. I prefer the last two hand made options. A hand made gift is a great thing to give, and burp cloths and onesies are practical items that will be used and appreciated.