Check back tomorrow for one more set of winners! Here are today's winners:
The winner of the $50 Bright October gift certificate is Andreah, who said, "My boys would love these prizes! Thanks for the great giveaways!" They're going to love their new toys from Bright October!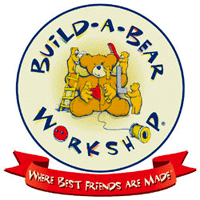 And the winner of the Holly and Hal Moose gift set from Build-A-Bear is Selina, who said, "What great prizes! I love the colors and uniqueness of each company. My youngest loves build-a-bear too; it's so much fun for kids to create their own new pets! Thanks for the chance."
Congratulations to both our winners! Email your address to me at kelsey[at]vanillajoy[dot]com. Thanks to our sponsors and all of you for entering. Merry Christmas!