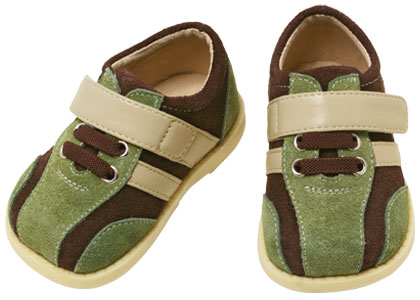 The winner of the See Kai Run children's shoes giveaway is Tina Winkle, who said, "Theses shoes are amazing!! They would look great on my son's feet!" Congratulations, Tina! Email your address to me at kelsey[at]vanillajoy[dot]com and I'll get your shoes sent to you.
Also, from now until December 31, enjoy free shipping on ALL orders! No minimum purchase is required. Plus, selected styles of Smaller are now 20% off until December 23. And, save up to $10 on select shoes and boots. So if you didn't win, you can buy some shoes on sale!
Thanks, See Kai Run!