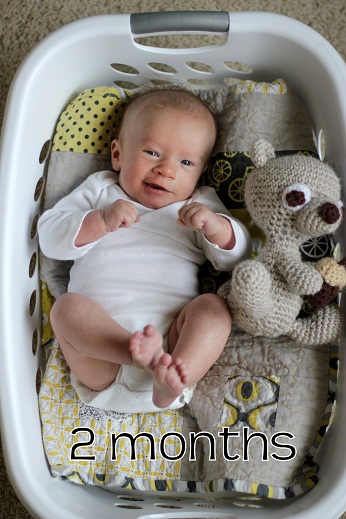 Well, we made it to 2 months! For me, those first two months are the hardest with all the fussiness and erratic sleeping…but we made it!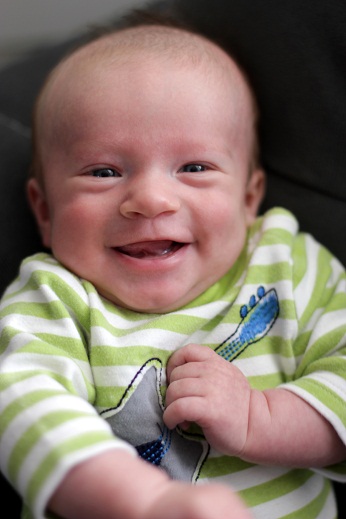 Linus has turned into such a sweet and good baby, now that he's gotten used to his body. He's generally happy, eats and sleeps well, and is starting to smile and talk and laugh. We love him to bits!
Having three is keeping me so busy! Every day I have a huge list of things I HAVE to get done and I only make it to a few of them. It seems like my To Do list grows exponentially every day. I thought I was busy before…now I have even more to do and even less time to do it in. I do find time to craft and create, but I have yet to find time to blog about it!
Oh well…this is the only time in my life when I'll have these small children. It'll be over soon…I'm trying to enjoy it…