I have been sick sick sick for the last week and my creativity is about as clogged as my nose. So I've found some really great things other people have done for Halloween and want to share their ideas with you.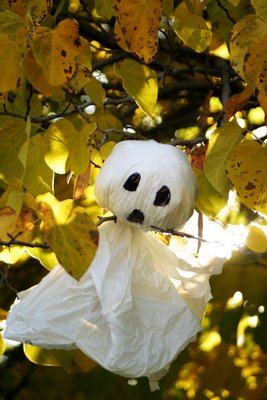 Plastic bag ghost from Etcetera Jeri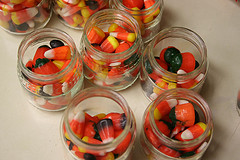 Halloween ornaments, decorated candles, and more from Mommies Magazine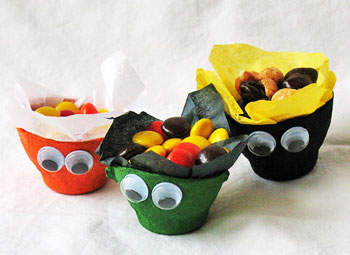 Egg cup treat holders from Kaboose.
Origami bats from Family Fun.
These activities should keep your kids busy and entertained and enjoying the Halloween holidays. Enjoy!