Seriously Pinterest??? How about showing me a birthday cake I can actually make.  Sheesh.
This is how I do birthday cakes: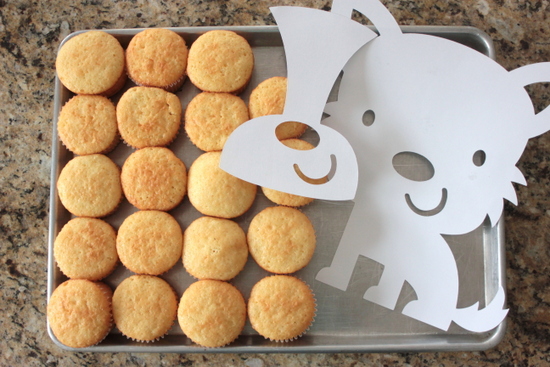 I cut a template with my Cricut using plain white cardstock – Gus wanted a doggy cake so I found one in the Create a Critter cart and cut it out to fit the whole page (11 1/2″). I just cut one of the layers and didn't end up using it cause I didn't have the right color frosting. Even easier!
Bake a cake mix worth of cupcakes (I would rather bake cake from scratch but on a birthday, who has time?!? And I'm not good at planning ahead…)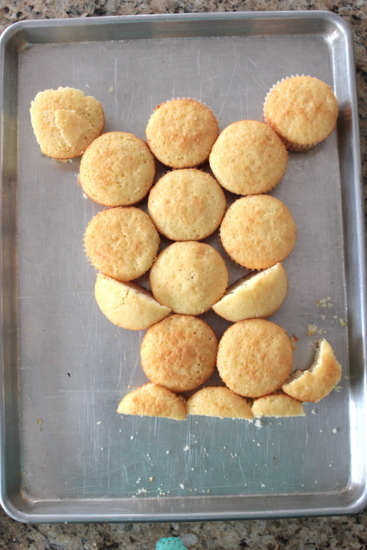 Arrange the cupcakes in generally the right shape, lay the template over the top, and cut around the edges to make it fit the template. **TIP: If you need to cut a cupcake, remove the liner first.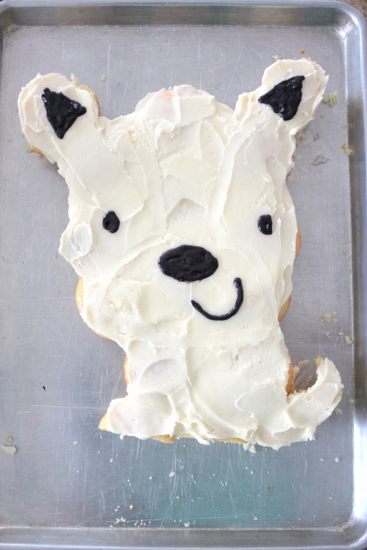 Frost the whole thing, let the frosting harden and lay the template over the top to color in any details. I love using those Wilton frosting tube things with the fine tip (from Hobby Lobby) for the details instead of a frosting bag and tip.
I'm telling you, this way of birthday cake baking is for really last minute moms like me!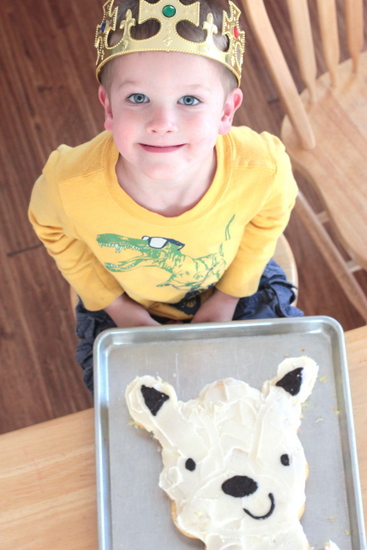 And he loved it, funky frosting job, cake crumbs and all.