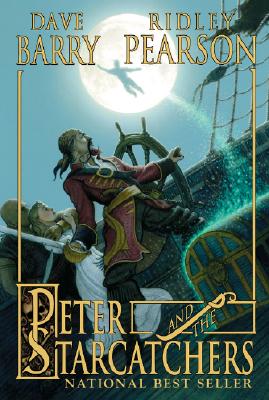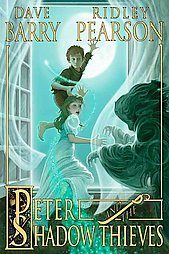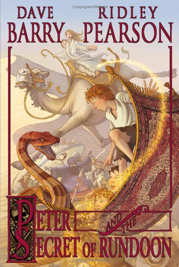 Since we had the giveaway yesterday, I thought I would bump Book Talk to today.  I didn't want to miss this week because I am almost finished with the very fun Peter and the Starcatchers series by Dave Barry and Ridley Pearson.
I remember reading Dave Barry's humor column in the Sunday paper while I was growing up, and I thought he was hilarious.  I was surprised to learn that he co-authored a series of book about the before story of Peter Pan.  If you've read Dave Barry before, you know that his work is not always kid-appropriate, but fortunately this series is.
The Peter and the Starcatchers series is all about how Peter Pan came to fly, ended up on Never Land, got mixed up with Captain Hook, and met Wendy Darling.  I have really enjoyed reading this history of Peter and the Lost Boys, and I find the Disney movie much more enjoyable knowing how everything came to be!
This series is definitely one to read aloud to your children, even as young as 5 or 6.  The story is simple but entertaining (how could it not be with those authors?) and very appropriate for your children.  My husband and I have both enjoyed getting to know Peter, Tinkerbell, Captain Hook, Smee, and many others.  Let me know what you think!