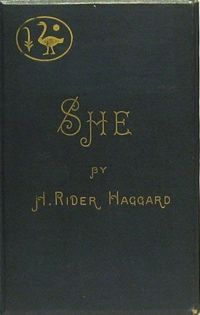 I was really excited about this book before reading it and a little disappointed after. It was a good story but the writing was hard at times to follow. This could be because I mostly read this book when over tired, so it's possible that if I read it again I would really like it. I did like it, but just found some parts difficult to get through.
The story was really interesting – a 2000 year old woman is waiting for her lover to be reincarnated and come find her. The author has some interesting opinions about women and how beauty is something that can completely control a man. The story was also very gruesome at parts.
Overall it was good – I would like to write more but we're buying a car today and are busy taking care of all the details and tying up loose ends. Yay for a new car!!!