For those fashionistas out there who like to design their own clothes, the price of nice cloth and thread can begin to take its toll. With store-bought clothing that is so inexpensive and convenient, it can be disheartening to try to continue to make your own pieces. However, there are ways to save both time and money in creating your own women's clothing to fit into your wardrobe.
1. Up-cycling
Up-cycling is when you take something that you no longer use for its intended purpose and turn it into something better, like cute clothes. Try turning a king-size pillow sheet into a skirt or a bed sheet into a maxi dress. Dish towels can easily be turned into adorable aprons that go for $40 or more from the store. For something a little more formal, instead of throwing away suit pants that have a hole or are too big, convert them into a pencil skirt. (See below for the steps to do this.)
2. Make Your Own Patterns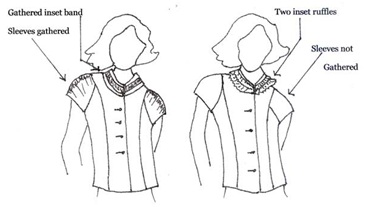 Patterns are an easy cost to cut down on if you are an experienced seamstress with a good understanding of how clothing pieces fit together.
You can start by basing new patterns off of pieces you have already made. Combine a top with a different skirt and then add a ruffle from another shirt you made.
Patterns can also be lengthened, shortened and made into different sizes. As you experiment more and more, you can start making completely new patterns of your own.
3. Buy Basics in Bulk
Craft stores usually have sales on fabric once or twice a year. This is a good time to stalk up on things like black and white thread, liners and fabrics you use most often.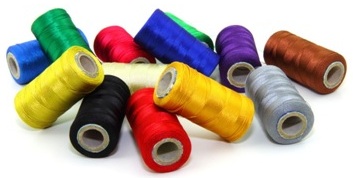 Pencil Skirt Steps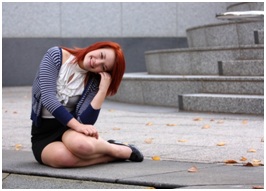 1. Take out the inner seam of the legs and the crotch area
2. Using a long ruler, make a straight line with a white pencil from the outside edge of the waist down the pant leg until the pencil reaches the edge of the fabric again. This will cut out the extra fabric in the hips to create the straight lines of the pencil skirt.
3. Sew with a straight stitch down the white line on each side and then cut off the extra fabric.
4. Now try the skirt on to make sure everything is lying flat.
5. Go over the same edge you just sewed with a cross stich to help keep the new seams secure.
6. Try the skirt on again and mark with a pin about two inches down from your desired hem length. Mark and cut off the extra fabric.
7. Try the skirt on again to make a more accurate hem line and mark with a pin. Cut off any additional fabric and iron the hem.
8. Sew an invisible hem line.