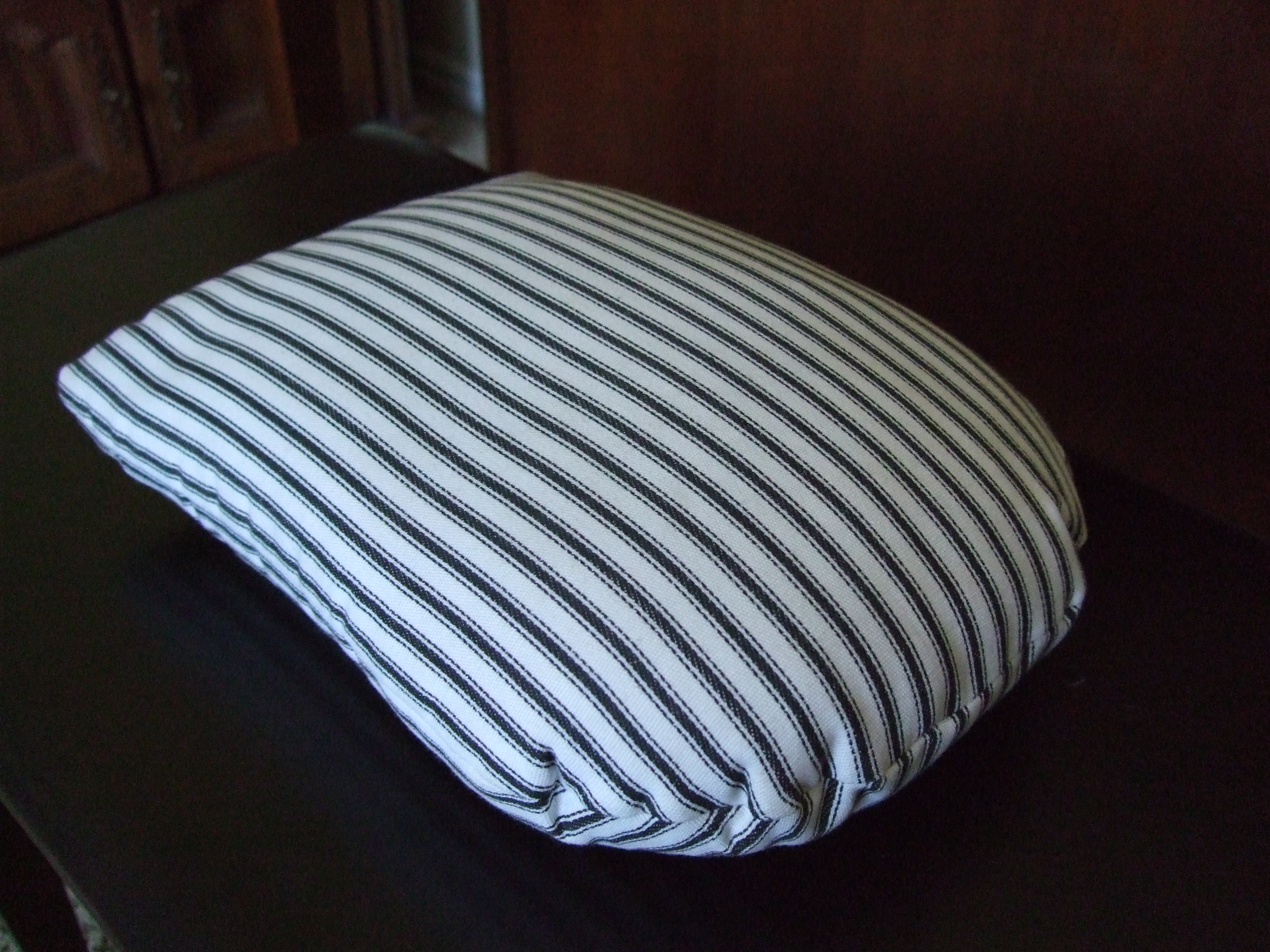 You all know how I love bargain shopping, so I left the house at 8am on Saturday morning to wander about and hopefully discover some hidden treasure. This little gem is my Bargain of the Week. It's a tailor's ham, used for pressing curved areas that need shaping (like sleeves, darts, curved seams, etc.). I have been wanting one of these for quite some time now, only I don't know of any place that carries them locally and I haven't gotten desperate enough to just buy one online.
Typically hams cost between $10-$30, depending on the size and quality. This baby was .$50. Some people don't realize that what they are selling is not junk.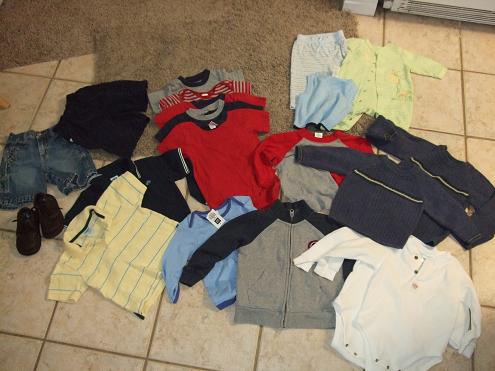 The ham was a lucky find. I was really after summer clothes for Joel, mostly short-sleeved onesies and shorts, and I hit the jackpot! I found bunches of clothes in Joel's size, summer stuff, church shoes, winter stuff, and two matching sweaters in case we have a boy next. I even found a brand new baby Gap item with the tags still on.
I bought all of this stuff pictured for $10. You can't beat that price since all of these clothes are name brands and in like new condition. I wouldn't have purchased any of this clothing at full price from their respective chains because I don't think paying $15 for a single shirt that my kid will wear for 3 months is a wise use of my $15. I am more concerned with price than brand since kids outgrow things so quickly – I want my kids to be well dressed, but we will do it as inexpensively as possible.
I love yard sales. I used to embarrassed of sifting through stuff other people were trying to get rid of because I felt cheap, but I'm totally over that. Even if we were way wealthy I think I still might go yard saling because I enjoy hunting for good deals. I almost always find something I have wanted or needed. Best of all, I save tons of money!