Last week I wrote about the easiest way I've found to make your own crib skirt, and today I'm sharing how to attach it to the crib.
I use velcro.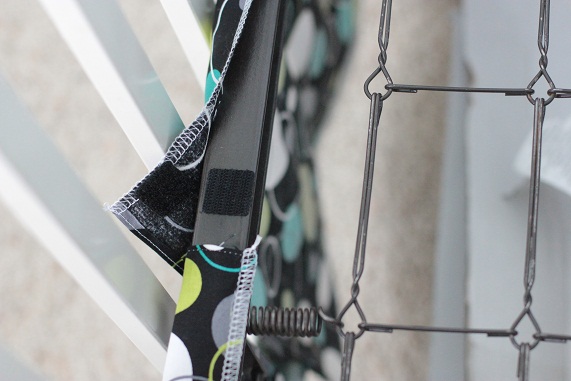 I took some adhesive velcro squares and stuck them every 12″ or so along the metal mattress frame. I stuck the other half of the velcro on top of the first one and then laid the fabric down just how I wanted so the sticky backside of the adhesive velcro stuck to the fabric.
I found that was the easiest way to be precise about the velcro placement.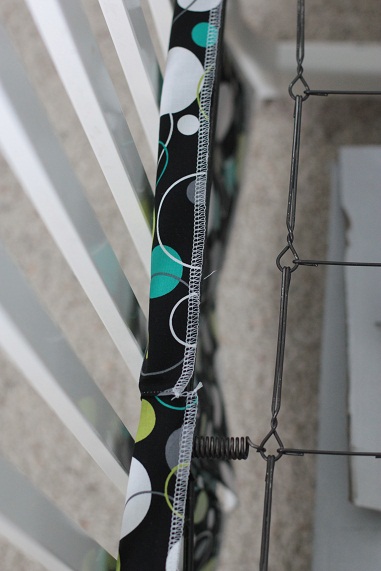 Can you think of an easier way? I can't. I've tried taping and that didn't stick, but velcro has been AWESOME and very effective so far.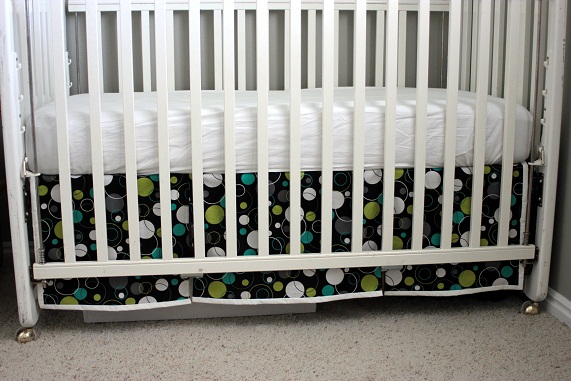 The mattress holds it down and the velcro is pretty darn secure. This skirt will work perfectly for any wayfair.com cribs when you purchase one for your newborn.
Making a crib skirt is SO EASY with my two methods. You can finally redo and make something you love!
{Quilting fabric provided by Michael Miller Fabrics}