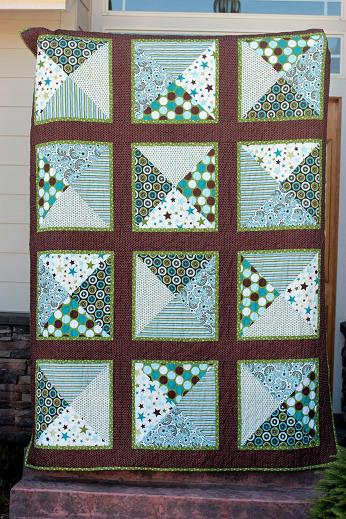 The All Star 2 line from Riley Blake is quite possibly my favorite boy fabric lines ever. Because of the new baby due in August, we moved Elliot from his toddler bed to a twin bed, and this is his new quilt! I bought enough fabric to make a second matching quilt for Gus when he's big enough for a twin bed.
I came up with this pattern, which I will be sharing later, and I love it! I had it machine quilted at Just Sew in Highland, Utah and they did a great job. I used all Riley Blake All Star 2 fabrics.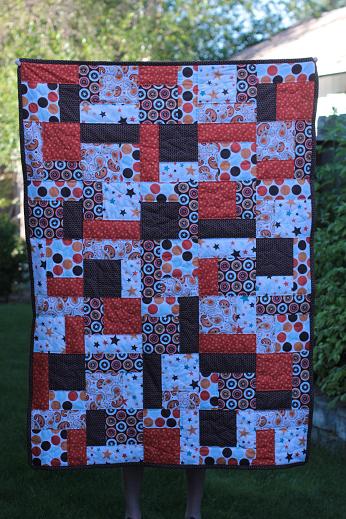 And because I loved this line so much, my mom made Gus his "Grandma blanket" out of the orange/blue/brown colors which I love just as much as the green/blue/brown. I love that this line doesn't have a real theme and can go with any kind of decor over time.
She made up this pattern and I love the organized randomness of it.
And the latest collections from Riley Blake: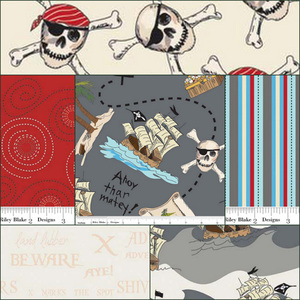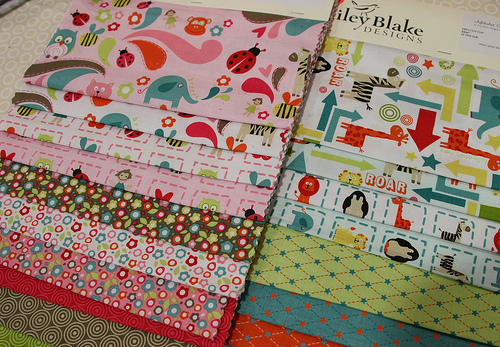 and Alphabet Soup by My Mind's Eye. Can't wait to see what's next from Riley Blake! More awesome boy fabric, I hope!
Both of my Riley Blake quilts need names – any ideas???
Happy quilting!