I've finally figured out what to do above my bed. I love the idea of fabric covered canvas because of the lightweight factor. It it falls on us in the middle of the night, we'll live with no lasting brain damage. Plus, they're super easy to do. Here's how.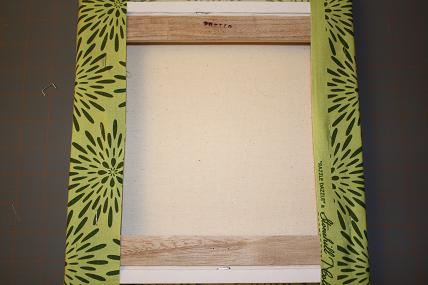 With any size canvas and your choice of fabric, lay the right side of the canvas on the wrong side of the fabric. Pull tight and staple several times along two opposite edges.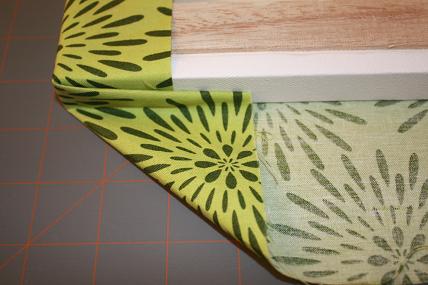 Fold up the corners like a present. There are several ways you can do this, just do whatever is easiest for you.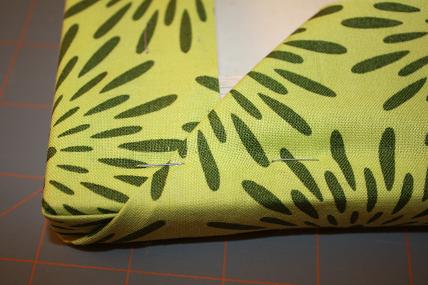 Staple the corners and then the center section of the fabric on both sides.
Hang on your wall and admire!
I used 10×10 canvases, and when I'm all finished I'll have a series of 5 of them to hang above my bed. You can do 3 larger canvases, but I would stick to an odd number. This is an inexpensive way to decorate a wall, and when I get tired of this fabric, I'll rip it off and start over. Good luck!