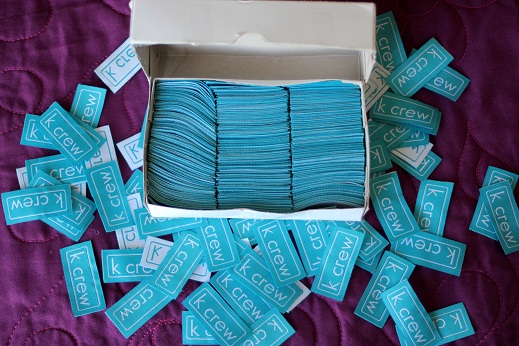 I finally settled on a "brand" name for my stuff and ordered me hundreds of fabric labels to sew into everything I ever make. Merry Christmas to me!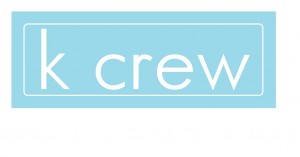 I chose k crew because I like how it sounds. And because me, my mom, sister, and dad all have first names beginning with Ks (Kelsey, Kim, Keri, and Ken) and are also very crafty. My mom and sister sew, etc. (my mom is pretty much a professional) and my dad is very crafty in a very manly, building houses and furniture, sort of way.
So we're the k crew. And we all share this label.
I love it.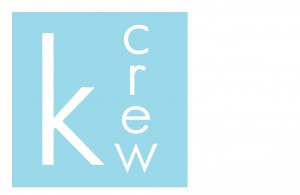 I wanted to order a few  different styles but the minimum order is 350 labels and I figured I didn't need 700 labels ($150 worth) floating around my craft room. I craft, but 700 is a lot even for me. When this stash starts to get old I'll order those adorable loop fold labels in maybe a girlie color, who knows…
I ordered them from here and am very happy with everything – the colors are just what I was expecting, the design is just what I told them I wanted, and the weave is tight and very nice and quality. (Unfortunately I did not get these labels for free in exchange for this glowing review…)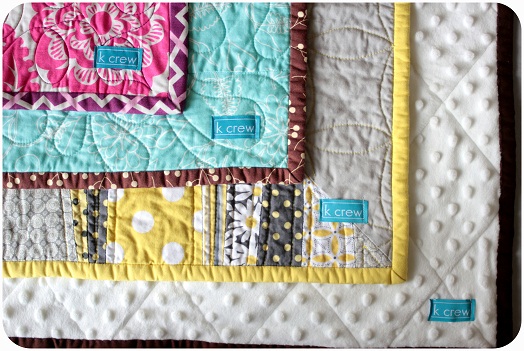 Seeing this makes me feel all warm and fuzzy inside. Aaaahhhh…