Who says broken crayons are trash?!? We had just enough broken to make one crazy pumpkin crayon with a Wilton silicone pumpkin mold.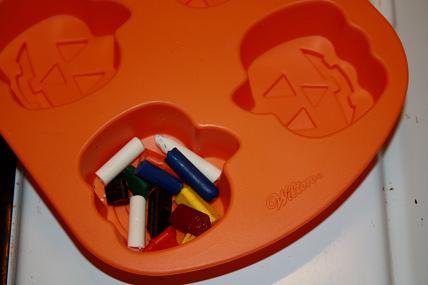 Put your broken crayon pieces into a well greased muffin tin and bake in the oven at 400 degrees until the wax has melted.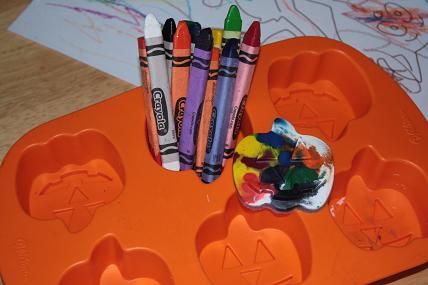 Let your new crayon completely cool before removing from the muffin tin and then go crazy!!! Try one of these Halloween coloring pages. Enjoy!