I participated in a campaign on behalf of Mom Central Consulting for Kohl's. I received a promotional item as a thank you for participating.
I used to shop at a bunch of different stores. Three kids later there are only half a handful.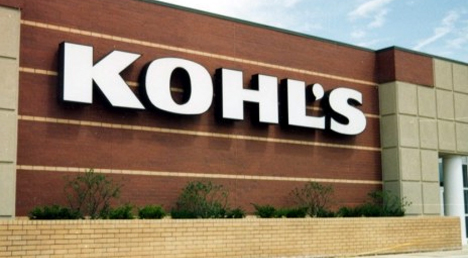 Kohl's made the cut. It's one of the few places I shop for my kids' clothes, ESPECIALLY jeans. I like the Sonoma brand for my boys – they come in super dark washes and are made of pretty thick and hard wearing denim. My boys almost grow out of them before the wearing holes in the knees and they come in all the sizes I need.
Kohl's clearance racks are another big reason I shop there. I find great deals on t-shirts, shorts, sweatshirts, and shoes for all three of my boys (ages 2, 4, and 6). With the great coupons I get with my Kohl's card, I'm scoring clothing items for as little as $1-$2 and shoes for under $10. Those are my price points!
I love Kohl's for dress clothes too. They have nice quality boys' white shirts and slacks around Easter for a great price and we replenish our supply every year. My husband's slacks usually come from Kohl's – he likes the Apt. 9 brand. They're a great cut, easy-care fabric, and the perfect price.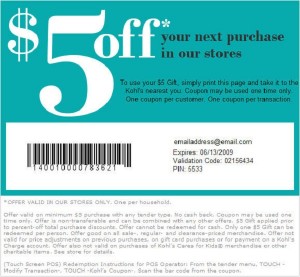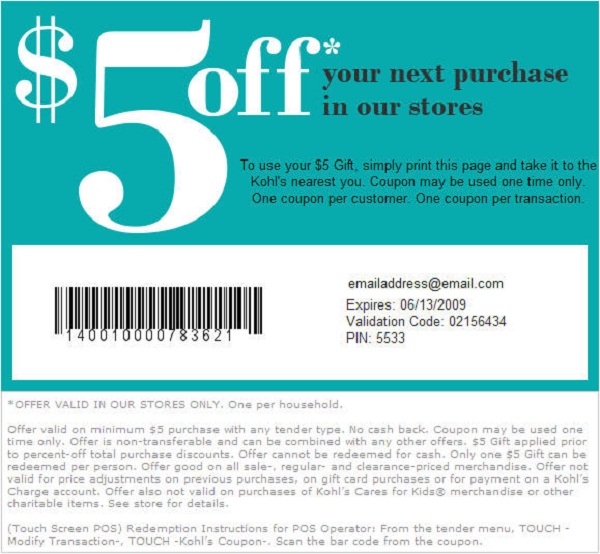 I make a trip to Kohl's every time I get a coupon and always find a cart full of great deals on clothing, shoes, and accessories. And every time I get a special offer in the mail (like the $10 off $25 on a children's apparel purchase in the Spring) I use it!
Kohl's makes saving easy with great coupon discounts and Kohl's Cash. I love that they can be used together to save even more.
My last favorite thing is the return policy. They're very flexible and returns are so easy. I never have to worry about finding my receipts, I LOVE that every purchase can be found right on my Kohl's card.
With the time for back-to-school shopping coming closer and closer, I have a plan. Wait for a coupon and pick up all the basics at Kohl's. If I can go sans children, it'll even be fun.