I saw a cute idea for a wall decoration a while ago in a magazine (I think it was Creating Keepsakes) that was easy and inexpensive enough for me to actually do for my house.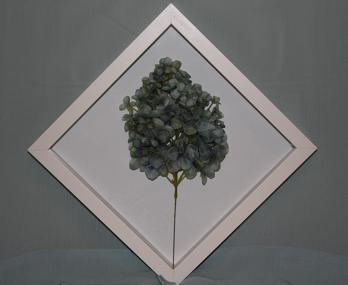 I got the frame at IKEA – a 10″ square shadowbox for around $7. You can use the glass or leave it out, whichever you prefer. And I got the flowers at Roberts. You could use daisies or any other kind of flower – I like hydrangeas right now, but I could easily choose a different flower in a different color and swap it out for a change.
This is my kind of home decor project – cheap and easy. And nice. Flowers are always nice. Enjoy!
{photo taken with a Canon Digital Rebel XSi}