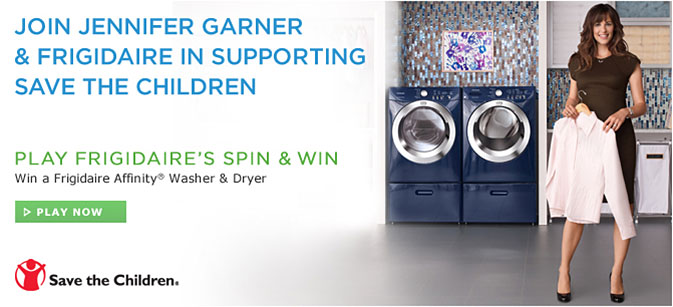 I am super excited to share some good news with you all – I was chosen to be a Frigidaire Test Drive Mom! That means that I get to review the Frigidaire Affinity washer and dryer in May and tell you all about it!
My dryer takes about three times longer than it should so this could not come at a better time. Also, I am tired of taking my quilts to the laundromat to wash them in front loading washers. Now I'll be able to do it all at home!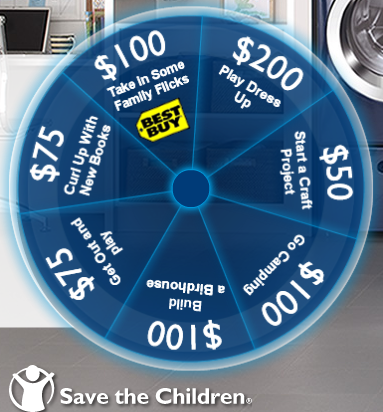 Frigidaire is not only giving Test Moms appliances, they're offering giveaway prizes as well – 7 prizes and the grand prize of the Affinity washer and dryer.
You can check out the details and register to SPIN AND WIN on MakeTimeForChange.com. Winners are chosen both daily and monthly from now through April, and Frigidaire will donate $1 to Save the Children every day that you enter.
I can't wait to get my washer and dryer – I think about it every day! Head on over to MakeTimeForChange to enter for yourself – good luck!
{The Frigidaire Affinity washer and dryer set will be provided to VanillaJoy.com for review purposes.}