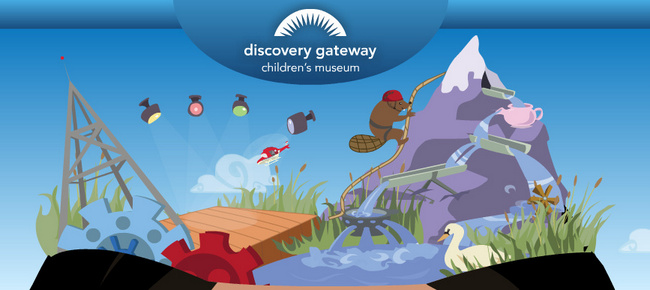 One of our favorite things to do in Salt Lake City is visit the Discovery Gateway Children's Museum. We've been there a few times, not nearly often enough, and our kids always look forward to our visits. We got to attend a special blogger's night and learned some really great things about the museum.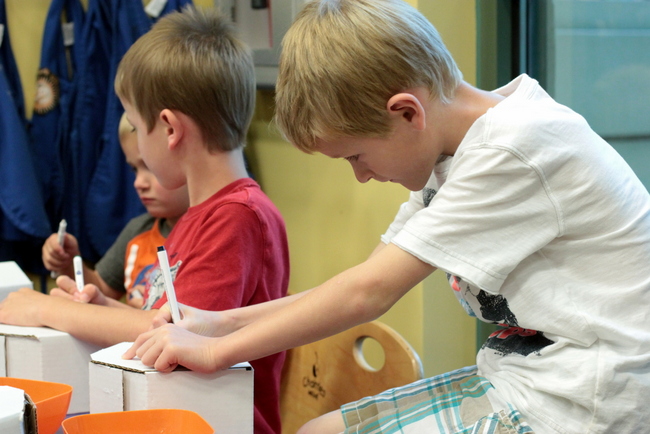 First of all, they have preschool classes that are free with daily admission or your pass! I had no idea. One of their amazing teachers taught a fun little Halloween class complete with a cute song and a few fun crafts.
My boys LOVE crafts (they must be my children…) so all three of them really enjoyed decorating a cardboard haunted house out and making spooky little Halloween people with wooden dolls and tissue paper.
We came home with three ghosts, a witch, and a vampire. The crafts were perfect for their age/abilities and they had a great time.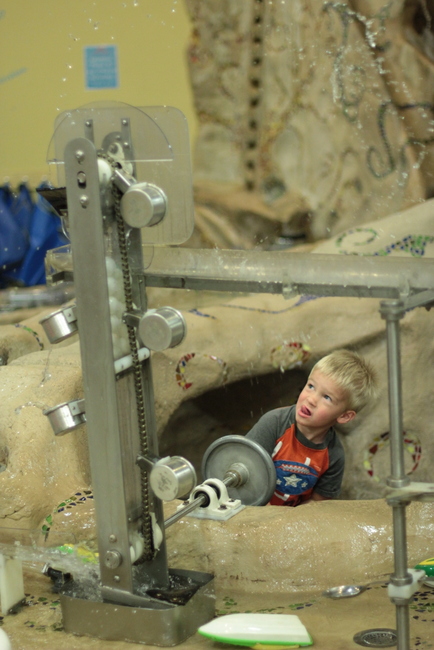 We stopped off the water table, one of our favorite places to play. Linus spent a good 20 minutes trying to fling water as far as possible with this little toy. What fun! I think he got quite a few passersby wet…Oops. Sorry.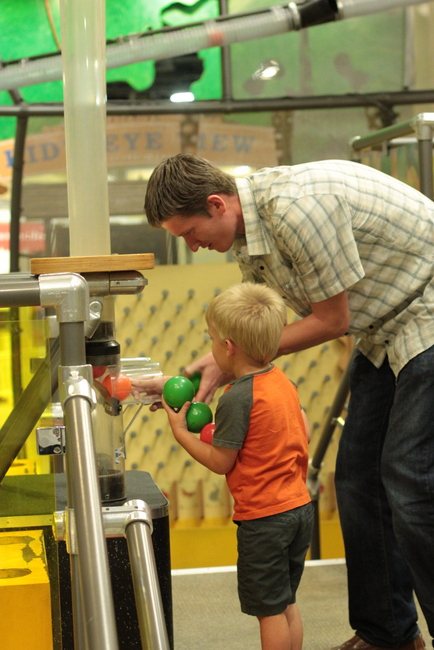 And our other favorite thing…The Garden – a giant structure of sucking tubes that carry balls all over the place and spit them out into a giant ball pit. We spend most of our time here every time we visit. This was Dad's first time to the museum and, like the big kid he is, he loved it too.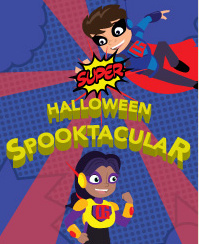 We learned that Discovery Gateway has all kinds of fun events for kids, including an awesome Halloween Spooktacular on Halloween from 11 am – 7 pm. It's $5 for members and $10 for nonmembers and includes trick-or-treating, STEM mummies, puppet shows, gallery stroll, princess meet and greet, and a magic show. A full day of fun for $5!
They also have this cool stuff:
$6 admission after 5 pm on Friday and Saturday, and all day on Sunday
NEW! Sensory Room and Social Story Corner
Día de los Muertos/Day of the Dead Saturday, Nov. 1 | 12 – 4 pm
Živio Ethnic Arts Dance Performance Saturday, Nov. 8 | 2 pm
Tour of India Saturday, Nov. 15 | 12 – 4 pm
Breakfast with Santa 8-10 am, 10 am – 12 pm
There are plenty of fun events happening for the rest of the year in addition to the every day fun. And if you've never, here's your chance!
GIVEAWAY
Enter to win 1 of 2 family passes (good for one day's admission for up to 6 people) to the Discovery Gateway Children's Museum in Salt Lake City! 
ENTER TO WIN
Make a comment to enter the contest and earn additional entries for the following (make one comment per entry)
GOOD LUCK!