I love the Kraft Food & Family magazine, and each time it comes in the mail I tear out the recipes I want to try (with the pictures, of course) and put them in plastic sheet protectors in my recipe notebook. Once I have tried a recipe I either throw it out or integrate it in with the rest of my tried and true recipes.
SOoo, during February I tried three new dessert recipes and here's the verdict: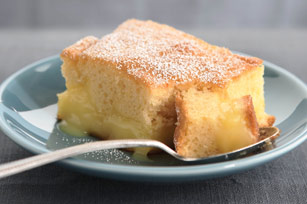 VanillaJoy Rating: 1 out of 5
This recipe gets such a low rating because it was waaaay toooo sweet. The recipe instructs you to mix the pudding with milk and add 1/3 c. sugar. Blech. The pudding would be sweet enough without the sugar, so if you really want to try this recipe I would recommend leaving out that ingredient.
The cake part was good. We ate the cake off the top and threw the rest out, along with the recipe. I will not be making this again.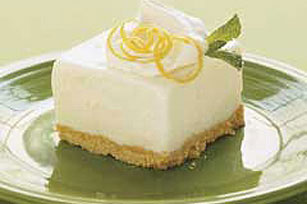 VanillaJoy Rating: 4 out of 5
We did like this one, although we thought it needed more crust. I would double the crust recipe and do the filling part as directed. The lemonade squares taste very popsicle-ey and would be a delicious summer snack. I also used pink lemonade rather than regular lemonade for a little extra something special.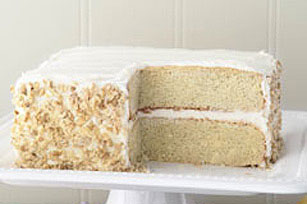 VanillaJoy Rating: 4 out of 5
This cake was very moist and delicious. I love bananas and all variations of breads, muffins, and cakes using bananas so this one was bound to be good in my book. I didn't love the frosting recipe, which is why it only gets a 4. I like my Grandma's cream cheese frosting recipe better – I'll use that next time. The two recipes don't look too much different but they do taste different…trust me.
In my Food & Family magazine there was a tip with this cake that suggested freezing the cake layers for 20 minutes before trying to frost them. I did this and it worked beautifully. What a great tip!
I hope these recipe reviews are helpful!