We LOVE dessert at our house. We pretty much have dessert every night – is that weird? I don't think it's normal. My family had dessert every night growing up – usually M&Ms (counted out so each person got exactly the same number. This is what you have to do with 6 kids!) or ice cream. Now when I go home to my parents house, the boat in the garage is filled to the brim with candy from the last holiday (so it stays cool). We like to stock up on candy when it's on sale! The freezers are full of ice cream, fudgesicles, ice cream sandwiches, and more.
Dessert is one of the meals I must have at least once every day. Milkshakes are one of our favorite desserts, but we usually want them after Joel is in bed. Making milkshakes can be pretty loud and you don't want to wake up the kids. I have the perfect solution for you that is quiet, quick, easy, and fun!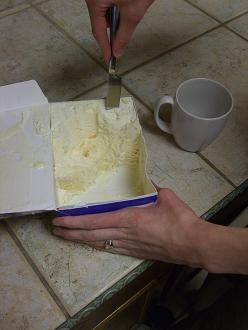 Scoop/cut the ice cream out with a butter knife and put it in your cup.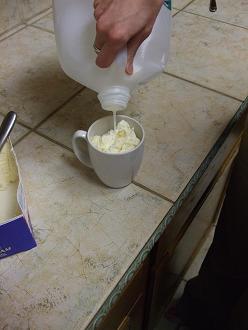 Pour in a little bit of milk.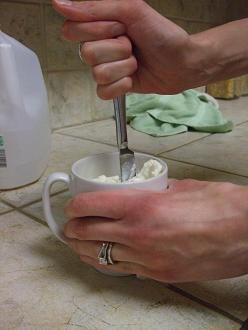 Cut the ice cream with your knife until well blended.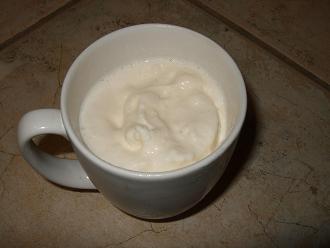 Ta-da!!!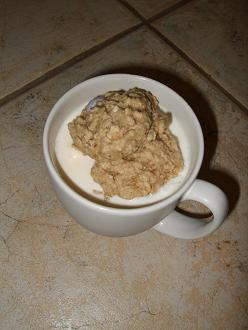 Ooh, and for a reeally delicious milkshake, put in a couple of hot M&M oatmeal cookies.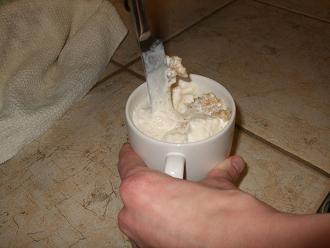 Cut them up until well blended.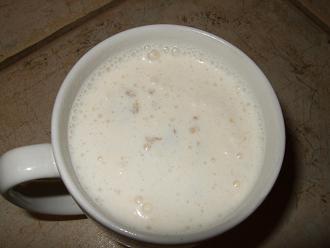 Enjoy!