There is some kind of holiday almost every day I think, and today is no exception! If you didn't know, today is National Play-Doh day, and that's a great reason to get the Play-Doh out and get creative!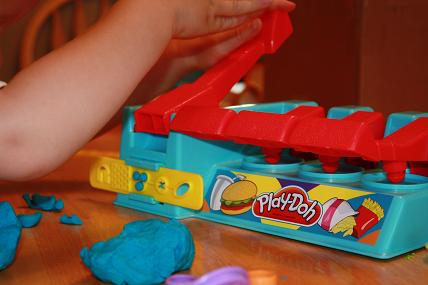 Elliot has been into Play-Doh for a while now. It's such a great toy/activity for a busy boy like he is. I've picked up cookie cutter things at yard sales and 2nd hand stores, and he loves it all.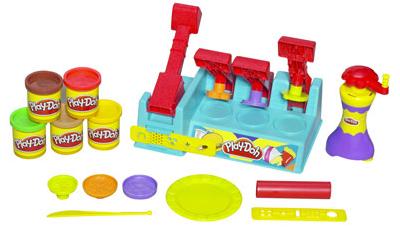 Recently we got to try out the Burger Builder, which is fantastic. I think Elliot has barbecued every day since we got it. He especially loves the press thing that makes the Play-Doh come out in all sorts of fun shapes. Of course he also loves making and assembling the burgers!
Play-Doh is so great for curious little developing minds. It's hands on and inspires creativity – 2 of the best things a toy can do for a child! Play-Doh is great all by itself with a regular rolling pin, knives, cookie cutters, etc, and you can also get some fun things like the Burger Builder and Spaghetti Factory.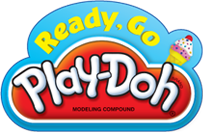 Right now, Play-Doh is doing a contest called "Ready, Go, Play-Doh!" You can enter Your Child's PLAY-DOH Creation for a chance to win a $10,000 prize including a $5,000 playroom makeover and a $5,000 School Donation. (Click here to see some fun creations.)
If your child loves Play-Doh, give it a shot! There are so many fun things you can make!
Happy Play-Doh Day!